Warrington to move into Tier Three of pandemic measures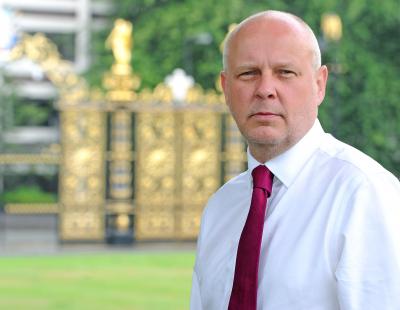 Warrington will move from Tier Two to Tier Three coronavirus pandemic restrictions, it has been confirmed.
The shift to the most restrictive measures will take place from midnight, tonight, October 26.
The rules had been expected to come into force on Thursday, but Warrington Council said the date was moved "to urgently bring down the number of cases" and protect the NHS.
This is after agreement was reached between the Government and Warrington Borough Council.
It comes after Liverpool City Region was placed into Tier Three last week, followed by Lancashire and Greater Manchester, which had Tier Three imposed on it after disagreement over the level of financial support for businesses and individuals affected by the measures.
Warrington said it has agreed £5.9m-worth of support from central government.
Figures for Monday showed 733 coronavirus cases in Warrington, with a rate of 349 per 100,000 people in the previous seven days.
Council leader Russ Bowden said case numbers remained "stubbornly high" and "urgent action" was needed.
Among the restrictions are rules that mean people cannot socialise with anybody they don't live with in any indoor setting, private garden or most outdoor hospitality venues and ticketed events.
They cannot socialise in a group of more than six in outdoor public spaces, such as parks, and must avoid travelling outside Warrington wherever possible – only essential journeys, such as for work or caring responsibilities, should be made.
People must also avoid staying overnight in another part of the UK.
Pubs and bars that don't serve substantial meals must close, along with soft play centres, betting offices and casinos, although gyms, leisure centres, hairdressers, beauticians and trampoline parks can stay open.