Property restoration specialist expands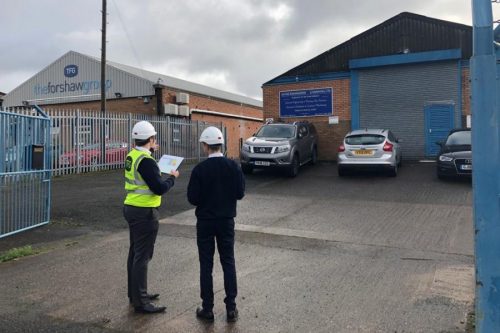 The Forshaw Group has created 10 jobs after it invested in an 11,000 sq ft unit to expand its existing restoration and content storage offering in Knowsley.
The facility, which is next to the group's existing premises in Knowsley, will support its customers who need to store overflow items from the home, or stock and product from commercial premises.
The Forshaw Group specialises in property restoration, working with insurance companies and loss adjusters to renovate commercial and residential property damaged by fire or flood.
Liam Hanlon, managing director at The Forshaw Group, stated: "Any damage suffered to a home or business can be extremely devastating for the home or business owner. We want to do everything in our power to relieve the pressures our clients are facing by securing their property and goods against further damage.
"We are always looking for ways in which we can make the restoration and recovery process smoother, swifter and as effective as possible, and our additional storage space will help us continue to achieve this."
Lesley Martin-Wright, chief executive of the Knowsley Chamber of Commerce, added: "We are delighted The Forshaw Group has chosen Knowsley for its latest expansion, particularly with the backdrop of the current, difficult, economic climate. The investment and job opportunities are very much welcome and highlight the confidence the company has in Knowsley."