Supermarket bosses pressure Chancellor to level up through business rates reform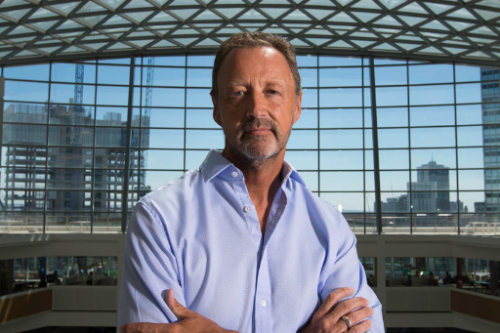 The Co-op Group has joined with other supermarkets and retail groups to pressure the Chancellor Rishi Sunak to reform business rates in a way that will help to level up the UK economy.
Co-op Group chief executive Steve Murrells was a co-signatory of a letter, alongside Morrisons chief executive David Potts, Tesco UK boss Jason Tarry, and retail associations and union leaders.
The letter, which was revealed by Sky News, said the pandemic had "shown the critical role that shops plays as an anchor for local communities".
It said: "Beyond jobs, the sector drives footfall for other businesses, is one of the largest local taxpayers, provides vital local services (such as pharmacies), supports local charities and provides locations for local people to meet and socialise."
The retail leaders believe a permanent 20% reduction in business rates would create 10,000 jobs across their industry in 50 constituencies that are most in need of support.
However it highlights that those areas which have a disproportionate business rates bill are often those most in need of levelling-up.
It added: "As an industry, retail is the largest private sector employer and provides proportionately more jobs in constituencies in need of 'levelling up'.
"As other major industries have receded from towns and cities across the North and Midlands, retail has become the bedrock of these economies, providing a disproportionately high number of jobs with wages and productivity growing faster than comparable sectors."
The Chancellor is under pressure to balance the needs and taxes of physical retail with its digital rivals.
Business rates have long been a controversial issue, with successive governments nervous after widespread reform. In July a revaluation was postponed until 2023, with the delay justified so that changes could "better reflect the impact of Covid-19".
The Co-op Group has been heavily involved in a number of new initiatives to support communities under pressure in recent months.
Last week it backed Greater Manchester and Marcus Rashford's efforts to address food poverty in school holidays by providing 1,000 food vouchers across the city-region to young people who may need access to a meal during half-term. In addition it is supporting more than 5,000 students at Co-op Academies with free school meals at half-term.
On Monday, applications opened for a share of the £1.5m raised from sales of its summer picnic range, for causes offering food to those in need.