Biotech firm in new testing deal with Hong Kong partner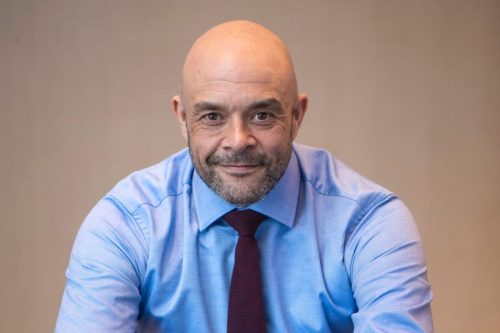 Yourgene Health, the AIM-listed biotech group, unveiled a regional marketing and services deal with Hong Kong-based Take2 Health.
The Manchester-based business said its wholly-owned subsidiary, Yourgene Health Taipei, has entered into the atreement to promote Take2's clinically-validated genomic test for Nasopharyngeal Carcinoma (NPC), the Take2 Prophecy Test for NPC, in Taiwan and to establish a clinical network for the collection of patient blood samples.
Take2 Prophecy is a liquid biopsy test using Next Generation Sequencing (NGS) technologies to screen patients, aiming for early detection of NPC, a major type of head and neck cancer, even before a patient is symptomatic, enabling more timely diagnosis and treatment.
In addition, Yourgene and Take2 have also signed a Memorandum of Understanding to consider granting Yourgene sole rights to deliver Take2 Prophecy testing services in Taiwan from the group's Taipei laboratory.
Under the agreement, Yourgene will be responsible for driving the clinical demand of the test in the region, working with clinicians and healthcare professionals on the benefits of using Take2 Prophecy, and widely distributing the test to facilitate early cancer screening in Taiwan.
NPC is prevalent in South East Asia and Southern China than other parts of the world, with 35,000 to 40,000 deaths per annum and is sometimes referred to as the 'Cantonese Cancer'.
Although rarer than some other cancers, in Taiwan alone there are approximately 1,500 cases per annum, with a roughly 50% mortality rate.
In 2017-2018, data of large-scale clinical trials were published by Prof Dennis Lo and his team from the Chinese University of Hong Kong, proving that the survival rate was significantly improved in patients that were screened, with a three-year progression-free survival rate at around 97% among cancer patients.
The data also demonstrated that a combination of both qPCR (quantitative polymerase chain reaction) and NGS technologies has effectively improved the performance of the Take2 Prophecy screening test.
With the exclusive licence to the methods and technologies, Take2 has made the test commercially available under the brand name 'Take2 Prophecy'.
Primary care clinicians will be able to make use of the test in routine screening for general consumers, while specialists will use it for more specific medical purposes tailored to each patient's needs.
Take2 aims to facilitate early diagnosis and timely treatments of NPC through the distribution of Take2 Prophecy through Yourgene's region-wide medical service networks.
Under the Memorandum of Understanding, the two companies will seek to establish an extended formal collaboration by which Yourgene will deliver the Take2 Prophecy test as a service from its Taipei facility, and gain exclusive clinical coverage in Taiwan.
Tony Yung, Take2, chief executive, said: "The Taiwan health-tech sector has been striving to establish itself as a front-runner in the genomics field.
"It also has a mature health service industry. A high percentage of the local population is covered by health insurance, and its health awareness and quality of care are remarkable.
"We are eager to add value to its healthcare sector, by providing the finest services that suit the population's needs. Our partners place much importance on clinical evidence and adopt only the best technologies which have undergone carefully designed clinical trials with good results.
"This partnership with Yourgene is a major step in the field of cancer screening and precision medicine in Taiwan and lays the foundation stone for commercialising more exciting technologies in the future."
Lyn Rees, chief executive of Yourgene, said: "We are extremely proud to collaborate with Take2 to help commercialise Take2 Prophecy, a test which will help enable better clinical outcomes and patient experiences in the fight against cancer.
"This partnership is part of our expansion into the oncology market and precision medicine, and we look forward to working with Take2 on promoting the test and developing the service offering."