Thai tech company sets up UK operation in North West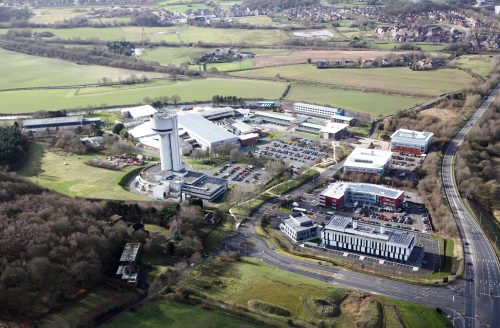 Factorytalk, a digital tech company from Thailand, opened its first UK office this month, in Daresbury near Warrington.
The company's 'industry 4.0' and 'pharma 4.0' manufacturing software is designed to increase factory productivity, reduce costs, cut waste, and significantly reduce the time it takes to develop new products.
Data is collected from operators and smart sensors in the factory, then organised, error-proofed, and analysed for quality issues in real time to support ongoing improvements.
Now located at SciTech Daresbury, Factorytalk is looking to work with UK businesses who are considering introducing digital technology to improve their processes.
Initially, the company will offer manufacturing digitalisation programmes for the UK's pharmaceutical manufacturers, many of which have manufacturing operations in the North West.
As well as working with large pharma companies, Factorytalk is looking to work with smaller businesses who could also benefit from its software.
Factorytalk 's newly-hired UK MD, Neil Wetherall, said: "It's great to be setting up Factorytalk in the UK.
"We already support companies here and I look forward to building both the UK customer and our global services, with the UK office as a strategic hub to support local and international customers in Europe and America easier and more effectively."
One of the attractions of setting up in the UK was the support available from the Department for International Trade (DIT) and other regional bodies.
Factorytalk benefited from the Liverpool City Region 'Soft Start' programme which helps companies investing in the UK. It is continuing to receive support from DIT to help grow its UK operations, including exports.
Minister for Investment, Gerry Grimstone said: "The UK has many strengths that attract investors: An open, liberal economy, world-class talent and business-friendly environment.
"I am delighted that Factorytalk have chosen Daresbury for the site of their first UK office, and congratulate them for taking advantage of the excellent opportunities offered to international investors by the Department for International Trade."
Other factors leading to Factorytalk choosing the UK were the Medicines Manufacturing Innovation Centre (MMIC), which is being constructed in Scotland, the Manufacturing Technology Centre in Liverpool, and 'Made Smarter' – a national movement that connects UK manufacturing industries to the digital tools, leadership, and skills they need to drive sustainable growth.
Factorytalk chose Daresbury SciTech campus due to its international reputation as a centre for science, innovation, and enterprise.
The firm's future plans include a potential investment in the Manufacturing Technology Centre in Liverpool through the Digital Manufacturing Accelerator and the Medicines Manufacturing Innovation Centre.