SME-focused bank launches with North West operation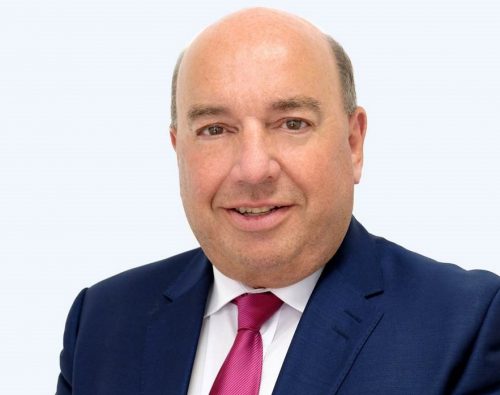 A new SME-focused bank has been launched today, with an operation in Manchester.
Recognise Financial Services, which will be based in Blackfriars House, Parsonage, has been granted regulatory approval to become Recognise Bank.
It is one of the first SME-focused banks to receive authorisation since the COVID-19 pandemic began and will now begin selective lending, on an unregulated basis, before gearing up to full operational activity in the first half of 2021.
A subsidiary of AIM-listed City of London Group, Recognise's founding ethos – and the reason for the bank's name – is to focus on the SME community that has been overlooked and neglected by mainstream banking.
It says it combines the latest cloud-based technology with a relationship-led approach to give clients the speed and quality of service needed to help grow their businesses. This is vital to the recovery and future prospects of the UK economy. These businesses need, and deserve, better recognition and support to help them prosper.
Recognise Bank will offer a relationship-led proposition which will be delivered through dedicated relationship managers based in London, the Midlands, Manchester, and Leeds.
The relationship managers will meet each client and provide a responsive and personalised service. Each will have deep knowledge of industry sectors and a genuine appreciation for SME challenges.
Bryce Glover, co-founder and deputy chief executive, said: "We know that 2020 has been overwhelmingly tough for SMEs. The pandemic has caused them numerous setbacks and could add further stress to the already existing funding gap.
"At Recognise, we bring a genuine relationship-led approach to SME banking, providing speed and flexibility and helping SMEs through these unpredictable times and beyond.
"Personal relationships are what set us apart – we build them on deep understanding of the SME, being readily accessible to them and building their trust. We want to be the 'private bank' for SMEs and build a reputation where customer advocacy is exceptional."
He added: "Pre-COVID, SMEs faced a funding gap of at least £22bn. There is a danger that the funding gap may widen as the virus continues and as the larger banks deal with their own lending portfolios they are going to be less attracted to serving new businesses or supporting existing customers with new propositions."
The experienced management team have spent almost three years in planning to launch.
Philip Jenks, Recognise chairman, said: "The SME community contributes 52% of GDP – or £2.2tn – and employs 16.6m people. That's 60% of the workforce. It is vital to the UK economy that these businesses thrive and equally vital that UK banks regain their lending confidence and rally behind our incredible entrepreneurs.
"Many businesses with great potential have seen their growth inhibited by a lack of funding.
"The closure of bank branches has seen many areas lose experienced bankers who understand local businesses, the community, and the economy.
"Old-fashioned personal relationships, expertise and continuity of service have become victims of the shrinking branch network.
"We believe that SMEs deserve better. A different type of bank is needed that understands what SMEs really want, focuses on helping them with their challenges, and prioritises their requirements."
Relationship managers will initially focus on businesses within a 40-minute drive from the regional locations, meeting clients in person and building relationships from the beginning.
Each new prospect will be contacted by a relationship manager, online or in person, within 48 hours of their enquiry.
Bryce Glover said: "As a new entrant with no legacy book and the latest technology installed, Recognise is strongly placed to deliver on its relationship-based model. For all of us at Recognise Bank, supporting SMEs is paramount.
"Our model incorporates true relationship management enabled by technology and allows us to recognise our customers and support them appropriately, not through a call centre."
Recognise Bank will initially launch working capital loans, bridging loans and commercial property loans for SMEs, commercial property owners and professional practices.
Competitive savings products will be available to personal customers from the first quarter of next year and to businesses from the second quarter.