Ongoing chaos of coronavirus takes its toll on Manchester United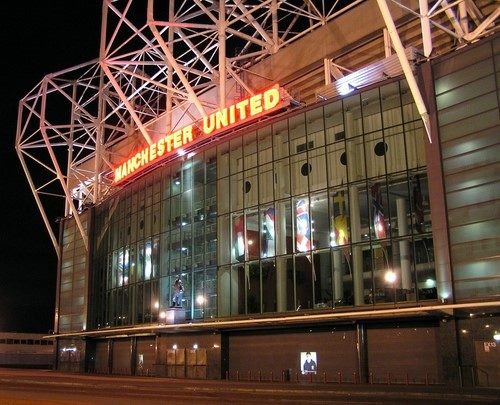 Manchester United reported drastically reduced income for the first quarter of its fiscal year, as well as deeper losses and debts, due to the ongoing toll of the coronavirus pandemic.
In the three months to September 30, total revenues dropped by 19.5% to £109m, from £135.4m, while a profit of £1.1m last year was transformed into a loss of £30.3m this year.
Net debt at September 30, 2020 was £440.6m, an increase of £56.1m over the year, due to a decrease of £81.4m in cash and cash equivalents. This was attributed to playing games behind closed doors due to social distrancing measures, and cancellation of the club's annual pre-season tour.
Commercial revenue for the quarter was £59.7m, a decrease of £20.7m compared with the same quarter last year. Sponsorship revenue was £36.5m, a decrease of £17.1m, primarily due to no 2020/21 pre-season tour taking place as a result of COVID-19. Retail, merchandising, apparel and product licensing revenue was £23.2m, a decrease of £3.6m, due to significantly reduced megastore footfall given matches continue to be played behind closed doors.
Broadcasting revenue for the quarter was £47.6m, an increase of £14.7m, or 44.7%, due to playing five more home and away games across all competitions linked to completion of the 2019/20 domestic and UEFA competitions during the current quarter.
Matchday revenue for the quarter was £1.7m, a decrease of £20.4m, as a result of all matches being played behind closed doors. Six home games with fans in attendance were played in the prior year quarter.
By the end of the reporting period Manchester United had £58.9m of cash balances together with access to an additional £150m available under the company's revolving credit facilities.
Subsequent to the end of the quarter, the company arranged an additional £50m in revolving credit taking total accessible liquidity to £200m. It said this provides financial flexibility to support the club through the disruption caused by COVID-19.
Explaining the full impact of COVID-19 on the club, it said the postponement of the 2019/20 domestic competitions resulted in three Premier League home matches, three Premier League away matches and an FA Cup semi-final away match being played during the first quarter of the fiscal year 2021.
All remaining 2019/20 UEFA Europa League matches, which included one home match and a single-leg quarter-final and semi-final, were also played during the quarter. All matches were played behind closed doors.
As a direct result, the 2020/21 Premier League season start was delayed until mid-September 2020 with one Premier League home match, one Premier League away match and two Carabao Cup away matches being played in the quarter.
No 2020/21 UEFA Champions League matches were played in the quarter. All matches continue to be played behind closed doors. Furthermore, the first team's pre-season tour was cancelled this Summer due to travel restrictions.
The club said: "The impact of playing matches behind closed doors and the cancellation of the pre-season tour has had a significant impact on our first quarter matchday and commercial fiscal 2021 revenues.
"This has been partially offset by increased broadcasting revenues compared to the prior quarter, due to playing the latter stages of the 2019/20 domestic and European competitions in the quarter."
It added that the significant revenue impact of COVID-19 has been partially offset by reduced operating costs, principally in respect of matches played behind closed doors, cancellation of the 2020/21 pre-season tour, reduced travel and reduced costs related to the fall in activity at the Old Trafford Megastore.
Looking forward, the club said the COVID-19 pandemic will continue to impact results.
In his notes to the results, executive vice chairman Ed Woodward pledged the club's support for manager Ole Gunnar Solskjær, under fire after a recent run of bad results, as well as "the wider English football pyramid".
He said: "While the COVID-19 pandemic continues to cause significant disruption, we are optimistic that the recovery and normalisation phase is gradually coming into view.
"The club's resilience and our strong commercial business continue to provide a solid foundation and gives us confidence in our long-term outlook beyond the pandemic, both on and off the pitch.
"We recognise that not all football clubs are in as robust of a financial position and that the Premier League has a responsibility to support the wider English football pyramid.
"We will continue to push for this support, both through emergency assistance during the pandemic, and through longer-term reforms to ensure that the success of the Premier League is reinforced for the benefit of the national game as a whole."
He added: "On the pitch, while there is still hard work ahead to achieve greater consistency, we remain absolutely committed to the positive path we are on under Ole as the team continues to develop.
"We miss playing in front of our fans and we are working hard, together with our governing bodies and relevant authorities, to ensure that fans can safely return as soon as possible.
"Finally, I would like to stress our steadfast commitment to increasing equality, diversity and inclusion across our club and the game as a whole.
"To that end, we were pleased to be among the first clubs to sign up to the FA Football Leadership Diversity Code. Football has made good progress in this area, but there is much more work to do and Manchester United is determined to be at the forefront of those efforts."