THG unveils new partnerships and eco initiative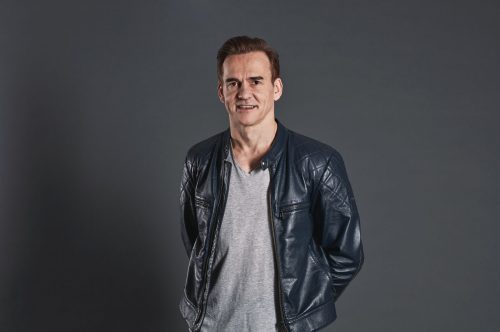 The Hut Group has announced new global Ingenuity partnerships in fashion and beauty, in addition to accelerating its sustainability drive with the launch of THG Eco
Manchester-based THG Holdings, which floated in September, has unveiled a series of new client-wins, across fashion and beauty, partnering with BWX, Lulu Guinness and Orlebar Brown.
The group also announces the launch of THG Eco, which will be the driving force behind the group's bold sustainability action plan.
Orlebar Brown is a Luxury swimwear brand, part of the CHANEL Group, whch will expand its presence in Japan, China and South Korea, as part of an end-to-end D2C partnership with the British-born brand.
Australian wellness and natural beauty business, BWX, is partnering with THG Ingenuity to drive its D2C strategies for its brand portfolio, which includes Sukin, Andalou Naturals, and Mineral Fusion, to expand into Europe, Asia‐Pacific and North America.
The ASX‐listed company will initially target five priority markets and increase to 14 markets in financial year 2022.
Lulu Guinness, the Iconic British brand, best known and loved for its retro-flavoured accessories and red lip logo, is growing its D2C audience in Japan via its partnership with THG Ingenuity, maximising on THG's international infrastructure and end-to-end ecommerce expertise in the region.
The partnership will allow Lulu Guinness to continue to accelerate the brand's presence in the market and meet customers' increased desire for its products.
Building on the continued momentum within the Ingenuity Commerce pipeline, the THG today also launches THG Eco, which will be the driving force behind the group's bold sustainability action plan.
Eco embodies the group's sustainability goals and will accelerate ongoing activity that will reduce THG's impact on the environment and create and implement innovative new sustainability practices.
THG's vertically-integrated business model means the group is well placed to embed sustainability and best practice at the heart of product design, manufacture, delivery and customer journey.
The group said it is committed to the ongoing development and expansion of sustainability into its unique fully end-to-end model to create enduring positive change for its customers and Ingenuity partners.
THG's recent attainment of CarbonNeutral certification is the first milestone on the group's new sustainability action plan, with THG Ingenuity also gaining CarbonNeutral certification as part of its pledge to create one of the world's first 'green' ecommerce platforms.
The CarbonNeutral certification represents a significant first step in THG's commitment to reducing its climate impact and maintaining business growth in an innovative and sustainable manner.
It means THG has balanced out emissions by supporting low carbon sustainable development projects which reduce the equivalent amount of CO2, while the group take steps to reduce emissions in the longer-term.
Founder, chairman and chief executive of THG, Matthew Moulding, said: "I am delighted to announce meaningful progress on THG's sustainability strategy, in conjunction with our new THG Ingenuity partnerships.
"Each of our brand partners offers something unique to their audiences, yet they are united in recognising the power of THG Ingenuity and the potential gains our platform can bring to their growth models.
"With regards to THG Eco, for all businesses, the threat of climate change means that reducing the environmental impact of their operations is no longer a choice – it has become a pre-requisite.
"At THG we are very aware of the challenge we are all faced with, which is why the launch of THG Eco is so important and will ensure we're fulfilling our responsibilities to the planet and to the people around us as we continue to pursue our ambitious growth plans."