Your Housing Group joins drive to tackle industry's plastic problem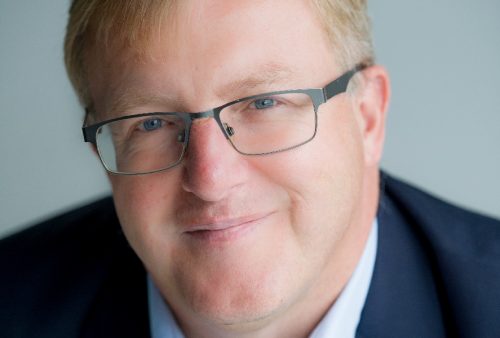 One of the UK's largest housing providers, Your Housing Group, has joined forces with Changing Streams and pledged to reduce its plastic usage across all areas of the business.
Birchwood-based Your Housing Group, which owns more than 28,000 homes across the North West, Yorkshire and the Midlands, has enrolled with the not-for-profit organisation as part of its ongoing mission to create sustainable communities across the country.
Changing Streams was launched in 2018 by construction entrepreneur Neal Maxwell, alongside Dr Gareth Abrahams and Prof Jonathan Sharples from The University of Liverpool.
Working in partnership, they aim to bridge the gap between academia and industry and greatly reduce the use of plastic from the construction sector on a global scale.
The partnership will involve Changing Streams reviewing Your Housing Group's current processes through a series of workshops and working alongside the company to develop a long-term research and implementation strategy to reduce plastic consumption across its portfolio.
Measures will include simple swap-outs such as changing fixtures and fittings, reducing the use of plastic wrapping for building materials such as bricks and cladding, as well as more complex long-term strategies to phase out materials containing plastic.
The Changing Streams Research Centre is actively pursuing research and innovation into the development and use of sustainable alternatives which represent a significant reduction in plastic.
Your Housing Group has also pledged to embed the Changing Streams Charter across the ambitious programme of new housing developments it is currently rolling out across the country.
All new contractors will be obliged to adhere to its plastic reduction pledge before being appointed. This will ensure positive changes cascade throughout the supply chain, including contractors, suppliers and manufacturers, which will help drive change at every level of the construction process.
Neal Maxwell, founder of Changing Streams, said: "We are delighted Your Housing Group has recognised our initiative as a way they can reduce their plastic footprint.
"As members, we can provide them with long-term support, research and consultation, as well as full access to accredited training and technical webinars run by our specialists, to help them deliver on their ambition to become the country's most sustainable housing provider.
"There is a whole raft of work we will be doing in partnership with Your Housing Group and we are very excited to get started and work alongside the team, as part of the company's wider sustainability strategy."
Dr Gareth Abrahams, co-founder and architect from the University of Liverpool's School of Environmental Science, added: "The plastic epidemic is continuing at an alarming pace and it's vital we raise awareness of the issues and the impact it is having on the global ecosystem.
"It is fantastic to have forward-thinking companies like Your Housing Group on board to support our mission of leading process change, with the aim of reducing the use of plastic in industry.
"As part of the partnership, Your Housing Group will be able to collaborate with extensive knowledge platforms within the university, as well as the development of a bespoke research and action plan to reduce plastic usage.
"We have exciting research and development plans in the pipeline, from the creation of an accreditation system based on commitments and actions used to remove plastic from design and construction processes, to research strategies used to explore and develop sustainable plastic-free and plastic-reduced materials.
"We need more progressive businesses like Your Housing Group to join us and help engage, support and fund the research and innovation to ensure we can accomplish real change."
Brian Cronin, Your Housing Group chief executive, said: "Your Housing Group is committed to working effectively and efficiently to build quality houses and play our part in solving the national housing crisis, but we want to do so in a sustainable way.
"The work that Changing Streams does is inspiring and firmly aligns with our core values of passion, pride, creativity, and accountability.
"With the support of Changing Streams, Your Housing Group will take steps to significantly reduce our use of plastic so that we can help drive positive change within our sector and build houses that not only create communities, but help protect the future."
The construction sector is the second largest producer of plastic waste in the UK, after packaging. It is estimated the building trade generates 50,000 tonnes of plastic waste each year, 40% of which is sent to landfill.
Neal Maxwell, who has worked in the construction industry for more than 30 years, founded Changing Streams alongside researchers from the University of Liverpool, after a trip to the Arctic left him appalled by the levels of plastic pollutants in the Arctic Ocean.
Changing Streams is bringing together experts from across the construction, scientific and environmental communities, to facilitate research and development programmes to drive a reduction in plastics in buildings and throughout the built environment supply chain.