People on the Move: Grant Thornton; Bromleys; eStar Truck & Van; Limitless PR; Clydesdale & Yorkshire Bank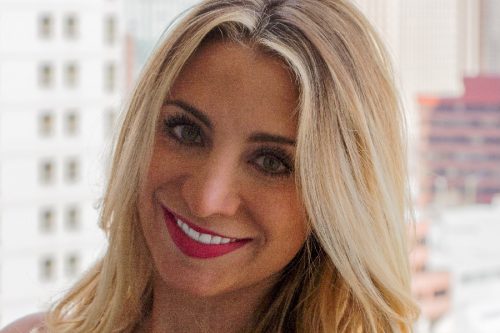 Business advisory firm Grant Thornton has strengthened its Northern tax team with the recruitment of Vicky Carathanassis and Sophie Edwards, amid strong demand for its services.
Research and Development (R&D) tax specialist Sophie has moved from the firm's Bristol office, while Vicky, has joined the firm from an R&D tax consultancy based in London.
Grant Thornton, which has a Northern tax team of around 150 based across its offices in Manchester, Liverpool, Leeds, Sheffield and Newcastle, advises businesses across every sector, from dynamic SMEs, mid-market companies, listed corporates and international groups.
Rachel Engwell, partner and head of tax for the North, said there are two factors driving demand: "Firstly, R&D tax relief is a valuable, cash generating relief which remains under-claimed.
"The recent challenges faced by some businesses due to the pandemic have been a catalyst for them to ensure they manage their cash as effectively as possible; we have been working with businesses to accelerate and optimise the R&D tax relief they are entitled to in order to support this.
"Secondly, we are seeing increasing numbers of companies are claiming the R&D tax credit as they innovate and invest in digital products and services – something that's been a clear trend nationally, but particularly in the North, and evidenced by the growth in fin-tech and ecommerce.
"Having appointed a new tax partner, Dan Dickinson, during the first lockdown, it's great to be continuing to invest in our market leading Northern team with the appointment of Vicky and Sophie."
Vicky Carathanassis said: "I am incredibly excited to be joining the firm. Grant Thornton has an excellent reputation in the marketplace as being entrepreneurial and proactive in working with HMRC to drive value for clients.
"The firm's dedicated national Innovation Group, which provides a comprehensive Innovation Taxes service to businesses, was another key pull-factor and I am looking forward to working with the team to further grow our increasing market share."
::
A solicitor at Tameside law firm Bromleys has been recognised for her expertise by an elite global professional body.
Sue Darlington has been admitted as a full member of the Society of Trust and Estate Practitioners.
STEP is a global professional body comprising lawyers, accountants, financial advisers, trustees and other practitioners who help families plan for their futures.
Sue is an associate solicitor in the wills, probate and planning for the future department at Bromleys, which is based in Ashton-under-Lyne and acts for clients across Tameside, Greater Manchester and beyond.
She is a leading expert in several practice areas, including acting for elderly and vulnerable clients, estate and trust planning and administration, wills and probate.
In gaining full membership, Sue gains the distinction of being one of only two STEP members to be based in Tameside.
She said: "STEP members are recognised internationally in the field of wills, probate and estate planning.
"Having qualified as a Trust and Estate Practitioner (a TEP) I have been independently verified as being completely up-to-date with all of the current practices in my field and as being a recognised expert.
"This means my clients receive the very best expert legal advice."
Sue added: "The exams are notoriously difficult, involve many years of study and are rigorously assessed.
"Passing them while working full-time and being a mother-of-two came with its challenges, but it's certainly been a worthwhile process and it's gratifying that my expertise has now been recognised by this leading body of specialists."
Mark Hirst, senior partner at Bromleys, said: "We pride ourselves on delivering the very best service to our clients.
"Having highly-qualified solicitors in all of our teams enables us to provide expert, sophisticated and technical guidance which sets us apart from other firms and assures clients that they are receiving the most effective care and advice available.
"Being admitted as a full member of STEP is a real feather in Sue's cap and is a great personal and professional achievement.
"It reflects her years of dedicated study and her extensive experience in her specialist field.
"We are delighted that her abilities have been recognised in this way."
::
One of the UK commercial vehicle industry's most influential figures is leaving his leadership role with Mercedes-Benz to take on the top job at its newest dealer group.
Mercedes-Benz Vans UK managing director, Steve Bridge, joins eStar Truck & Van on February 1, 2021.
The move represents an exciting new career challenge for Steve, who was recognised for his contribution to the transport sector with an Outstanding Achievement accolade at the 2019 Commercial Fleet Awards.
As the managing director of eStar Truck & Van, Steve will work closely with high-profile transport industry entrepreneur Sid Sadique, who launched his latest venture in September. eStar Truck & Van represents the three-pointed star in the North West and North Wales from headquarters in Warrington and other branches on Deeside, and in Liverpool, Manchester and Stoke-on-Trent.
Steve Bridge, who grew up in the North West and still lives in the region, began his commercial vehicle career in 1983 at a heavy truck dealership. He moved into heavy truck rental prior to joining Mercedes-Benz as a regional fleet manager 20 years ago.
A couple of promotions followed before 2014, when, following the formal separation by the manufacturer of its heavy and light commercial vehicle operations, Steve became the first managing director of Mercedes-Benz Vans UK.
It is a position in which he has served with distinction, increasing Mercedes-Benz Vans UK's sales volume from 25,000 vehicles a year to peak of 44,000 units in 2019, introducing new models including the ground-breaking, zero-emission eVito and eSprinter, and steering the business on its transformational road from vehicle manufacturer to provider of holistic transportation and mobility solutions designed to keep businesses moving.
He said: "I'm passionate about the Mercedes-Benz brand and delighted that, although I'm leaving the company with which I've spent the last two very happy decades, in my new position I'll still be representing the world's number one truck and van business.
"The opportunity to oversee eStar Truck & Van during a period of exciting evolution is one I'm relishing, and which I simply couldn't resist."
Sid Sadique said: "I've known Steve for many years and am delighted to welcome him to my executive team as managing director of eStar Truck & Van.
"Between us we have spent almost two thirds of a century serving commercial vehicle operators. Not only do we understand the market, but we're also perfectly placed to meet the changing demands of our customers."
::
Michael Gregory former co-owner and director of Freshfield, has joined Limitless PR as a director.
The appointment sees him join the Blackburn-based PR agency's board alongside existing directors Greg Wilson and Richard Slater.
Limitless PR has grown rapidly since its launch in 2015 working for clients including Warrington and Halton Teaching Hospitals NHS Trust, Northern Industrial, Kay Group, British Gynaecological Cancer Society, BAKO North Western, and Sales Geek, and is now on a five-year plan that will see the agency grow its brand across the UK.
Limitless PR director Greg Wilson said: "We are incredibly proud and excited to welcome Michael as a director and look forward to working with him in delivering our growth strategy. We see his appointment very much as a catalyst for change in how we develop the agency as we embark on a programme of national expansion.
"Bringing with him such a vast amount of experience across several sectors, including property, education, professional and financial services, Michael will be responsible for increasing Limitless's brand awareness and market share."
He added: "He'll play an integral part in communicating our competitive edge and working with Limitless's PR team in delivering campaigns that help clients achieve their communication goals."
Michael Gregory said: "After exiting Freshfield I was presented with several opportunities, but speaking with Greg and Richard and learning about the vision for Limitless, I knew we could grow the business together.
"We gelled instantly, sharing the same values and collective goals. More importantly, there's a uniform passion for what we can achieve for Limitless's clients. I was also impressed by Greg's and Richard's desire to collaborate with other creative agencies to share best practice, foster creativity, and deliver outstanding client campaigns."
Gregory has 22 years' experience in public relations and brand communications starting with the University of Central Lancashire in 1998, before moving to Northern Profile in Manchester, then the North West Development Agency, and then moving to Freshfield where he spent 17 years helping to grow the agency following an MBO in 2002.
Over the course of his 22-year career he has advised on more than £1.7bn-worth of property and regeneration schemes, and has worked with brands including BM Trada, Bolton at Home, Clevr Money, European Freeze Dry, Exova Group, Fish Insurance, Yorkshire Bank, and Roundhouse Properties. He also worked with the University of Central Lancashire to devise and deliver a communications strategy for its £200m Masterplan campus redevelopment.
::
Shaun Glover has recently been appointed as agricultural relationship manager for the North West by Clydesale & Yorkshire Bank, covering the regions of Lancashire, Derbyshire and Cheshire.
With 20 years' experience delivering tailored financial solutions, Shaun is working with agribusinesses and the bank to strengthen the agricultural offering to customers in the sector.
This strategic move to bring in additional specialist knowledge highlights the bank's focus on being able to support farmers during a period of significant change.
Shaun said: "I've always been a relationship manager and have gained invaluable knowledge working in all aspects of the farming industry, mostly recently with farming enterprises in the Channel Islands. I'm originally from the North West myself, so I'm applying my two decades of banking experience across this region.
"In my role with Clydesdale and Yorkshire Bank I am collaborating within a strong team to offer specialist financial guidance to farmers across the North West.
"That means building personal relationships with farmers, so I can really get to understand their businesses and their needs.
"Since coming on board we've had to deal with the challenges of being unable to meet face-to-face, so to ensure we adhere to COVID guidelines, I have been connecting and meeting with customers digitally or on the telephone."
Brian Richardson, head of UK agriculture at Clydesdale and Yorkshire Bank, said: "We are thrilled to have Shaun working with us, his banking experience really is second to none.
"We are confident he will work well with farmers to find a funding solution that gives them the right financial support at the right time."