People on the Move: Hill Dickinson; Kaleidoscope; Stick 'n' Step; Cracking Good Food; CFE Lighting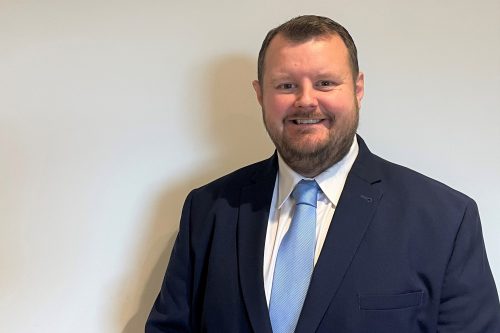 Commercial law firm Hill Dickinson has boosted its restructuring team with the lateral hire of insolvency and restructuring partner Will Jones.
Will joins from Knights, which he joined as part of Knight's acquisition of Turner Parkinson, the firm where he progressed from qualification to partnership in four years, having specialised in this practice area for his whole career to date.
Based in Hill Dickinson's Manchester office but with a national remit and client base, Will has already built a strong reputation in the field of insolvency and restructuring.
He is widely known and well regarded for providing expert legal support to insolvency practitioners and funders in the structuring, handling and implementation of corporate insolvency processes.
Will has significant experience in advising directors on their duties when their companies are in distress and for bringing or defending antecedent transaction claims arising out of liquidations. He also provides legal support for complex bankruptcies.
Welcoming Will to Hill Dickinson, Paul Spence, head of the firm's insolvency and restructuring team, said: "Our work in insolvency and restructuring has grown exponentially in recent years as our client base has expanded nationally. Adding additional partner-level capacity to the team is very much in line with our original strategic planning for 2020 and I am delighted that Will has joined us.
"At the start of 2020, we could never have foreseen that the events of 2020 would affect businesses and all aspects of the global economy so profoundly. We are working very closely with our clients to consider and advise on options, restructure where this may help minimise financial losses, and help them emerge as strongly as possible from this second period of lockdown.
"Having Will on the team gives us valuable additional breadth and capacity at exactly the time when our clients need us most."
Will Jones said: "I'm delighted to have joined such a well-regarded insolvency team and look forward to dealing with the issues and helping business to deal with the fallout that will follow the challenging situation we all find ourselves in at the moment."
The restructuring team acts for a substantial number of insolvency practitioners nationally and locally on a broad range of mandates, including transactional and contentious assignments, and complex real estate work outs.
::
Steve Clesham is the latest recruit to join the Kaleidoscope team as he takes up the role of web developer as part of their enhanced digital service now offered to their breadth clients.
This follows swiftly after the agency appointed Vicky Diamond-Gwynne to the newly-formed role of project director.
Steve joins the Liverpool creative agency after spending several years within some of the leading Liverpool agencies, and brings a wealth of experience working across front and back-end development.
He will be working alongside digital director Andy Malone as they continue to expand their digital services.
Andy said: "Over the last three years we have been on a journey to shift our business to become a digitally-focused agency, and through that time have delivered some fantastic projects for clients from websites and animations through to augmented reality experiences and web apps.
"Steve's arrival now gives us the opportunity to really push on and ensure that our digital offer is at the leading edge and provides maximum value to our clients."
Steve said: "I'm really excited to be joining Kaleidoscope at this point in its growth and am looking forward to helping evolve the digital offer even further alongside the wider team."
::
Cerebral palsy charity Stick 'n' Step has recruited two new members to its fundraising team.
Samantha Lee joins the organisation as interim head of fundraising. With a background in national, regional and local fundraising, including community and corporate, Samantha has extensive third sector experience, having worked most recently for Asthma UK and British Lung Foundation.
Living in Hoylake, she will be responsible for heading up fundraising activity for both of Stick 'n' Step's centres in Wallasey and Runcorn.
Kim Wright, who lives in Ellesmere Port, is taking up the position of community fundraiser, based at the Wallasey office.
Working closely with Samantha, Kim will be responsible for local fundraising initiatives and developing relationships further with local businesses and the wider community. Having previously worked at North West Cancer Research and The Clatterbridge Cancer Charity, Kim is highly experienced working on creative fundraising ideas and events.
Former head of fundraising, Jenny Snell, is stepping up to the role of interim CEO to cover a 12 month period of maternity leave. Jenny said: "Having just celebrated our 18th birthday, we are now supporting over 100 children, who have cerebral palsy, along with their families, from across the region.
"With the pandemic calling a halt to many of our usual activities, fundraising has never been more important. We are very excited to welcome Samantha and Kim to the team and look forward to benefiting from their wide experience and expertise."
Stick 'n' Step offers support services to children with cerebral palsy and their families. The charity provides the children with free of charge conductive education sessions, allowing them to gain the skills they need to live more independent lives. More than 100 children from across the region attend these sessions weekly, or twice weekly, at the charity's Wallasey and Runcorn centres.
::
Chorlton-based community interest company Cracking Good Food, which aims to empower all by teaching people to cook tasty, healthy food with affordable and accessible ingredients, has announced three appointments.
After 10 years, founding director Adele Jordan stood down to pursue a Masters Degree in Textiles. Gemma Foxcroft has been appointed as new co-director. Gemma will be working alongside Tracey Torley, who started with Cracking Good Food in 2013 as a volunteer and has worked her way up to director level.
Gemma joins after running her own ethical food business in Sheffield. She is a passionate advocate for a fairer food system, a fact that is reflected in her experience working in communities, in fundraising and within the food industry itself.
Gemma said: "I am excited about leading and supporting Cracking Good Food in delivering meaningful change and fighting the causes of vast food poverty and appalling levels of food waste. I am also committed to ensuring that we provide the very best in cookery school lessons and community outreach in order to foster a love of healthy, affordable and sustainable food across all parts of our communities – especially those most at risk from the marginalising repercussions of austerity politics, and a food industry not fit for purpose."
Cracking Good Food has made two additional project manager appointments – Dave Hanlon and Bob Carter. Until recently, Dave ran the Riverford Organic veg box delivery operation in South Manchester. He is well placed to help Cracking Good Food forge stronger links with food suppliers and growers.
Bob, once named 'Mancunian of the Year', has decades of experience in the charitable sector and will be working on raising Cracking Good Food's profile with the corporate and business sectors.
::
LED lighting manufacturer CFE Lighting has made two senior appointments to its team as it looks to build on its strongest ever trading performance over the past 12 months.
The company, which specialises in bespoke LED luminaires and lighting solutions for the commercial, industrial, and public sectors, has appointed Amanda Speight to the newly-created role of national business development manager.
David Clews has joined the business in the split role of general manager and North West area sales manager, with both recruits based at the company's state-of-the-art manufacturing facilities in Barrowford.
Both Amanda and David are industry veterans, with more than 60 years' experience between them operating within the lighting sector.
In her new role, Amanda manages a four-strong sales team and is responsible for generating and securing new business, managing key accounts, and driving product development and innovation. She brings 35 years' experience to the role, having started out running the family business, Speights Lighting, before taking on senior industry roles at retailer Harrison Lighting and manufacturer Powerlite Fitzgerald.
David has operated within the lighting industry for 31 years at a number of manufacturers and has a wealth of experience delivering high-value lighting projects for a host of well-known brands, including retailer B&M and BAE Systems.
In his new role he is responsible for the day-to-day management of the business and for developing and expanding the company's product portfolio and securing new business in the North West, working closely with Amanda.
The appointments have been made as the business looks to build on double-digit growth over the past 12 months, fuelled by a customer base that includes a range of blue chip companies.
CFE Lighting, which was set up in 2015 by Chris Baldwin, managing director of Baldwin Engineering Holdings Group, recorded its highest ever turnover of £1.1m over the 2019/20 financial year.
Amanda Speight said: "Despite being a relatively new name in the lighting industry, CFE Lighting has built a strong reputation for quality, using the very best components and partners, and manufacturing all products in the UK.
"The business is seeing significant growth, not just in the UK but globally, and I'm delighted to be joining such an ambitious and innovative team."
David Clews said: "These are exciting times for CFE Lighting, not only in terms of growing our customer base but also in building a product offering that is genuinely industry-leading. I'm proud to have joined a business that places such emphasis on investing significantly in its people and the very latest technologies."
The company currently has 10 employees and is planning on expanding its team further in 2021 as it looks to accelerate growth in existing markets and explore exciting opportunities in new sectors.