United Utilities to take on 250 young unemployed through Kick Start scheme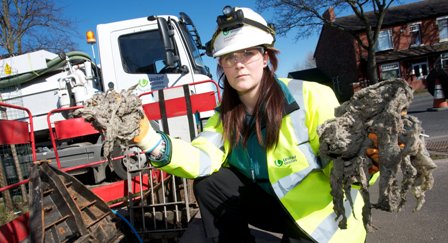 North West water firm, United Utilities, has announced it will take on an initial 250 young unemployed people as part of the Government's new Kick Start programme.
Kick Start funds six month placements with firms for 16-24-year-olds who are claiming Universal Credit and are at risk of long-term unemployment.
The Government funds 25 hours a week for six months and provides a grant of £1,500 per recruit to support skills development.
United Utilities says that over the next 12 months around half of the 250 recruits will be found placements in customer service and operational support roles and the rest will be with partners and contractors of the Warrington-based water and wastewater company.
All will be recruited on a six month fixed term contract and will receive job-related and employability skills training supported by the company's learning and development team.
United Utilities' customer services and people director, Louise Beardmore, said: "Kick Start is a brilliant initiative that aims to help companies give work opportunities to young people who have borne the brunt of the economic slowdown during the coronavirus pandemic.
"We know the North West has some of the highest levels of deprivation in the UK and this year life has got even tougher.
"We're absolutely certain there are some fantastic young people out there who just need a break and, as one of the biggest employers in the region, we need to be doing our bit to help, too.
"For many of the people who apply this will lead to full-time roles here with us at United Utilities, and others will leave us with some great new skills to take to other employers."
United Utilities already runs several schemes to support young people into work. The water firm has more than 185 young people on apprentice programmes from across the North West and a further 25 on its graduate scheme.
The group also runs a youth programme for young people between 18 and 24 years who are not in education, employment or training.
Around 90% of youth programme participants have a disability or long term health condition and are from an area of low social mobility and high deprivation, and more than 75% of participants then secure a role in the company.