Global superstar offers top tips to students at launch of new campuses

Global superstar and co-owner of LMA, Robbie Williams told students to "believe you're a lion" in a special Q&A session as it launched two brand new state-of-the-art campuses in Liverpool and London.
Robbie hosted an online invite-only masterclass with more than 800 students, offering his words of wisdom and advice for succeeding in their chosen industry.
The event comes as Liverpool media, music and performing arts institution LMA opens its doors at two new campuses – Metquarter Liverpool and Here East, London – giving students access to state-of-the-art facilities and tutors who are world leaders in their industry.
Students studying musical theatre, dance, acting, film & TV production, games design, and musical performance all logged on to the virtual session to tap into Robbie's expertise, knowledge and career that spans three decades.
Speaking directly to students, he said: "Every one of you needs to know we are lions and we are braver than any fear. Fear thinks that it's bigger than you but, you need to show you're not scared of it every time and that you're bigger and stronger than any fear can ever be.
"Think bigger than you ever have and then think bigger again. Without fear, you have no boundaries."
He added: "Remember, this is your passion. It's not something that you chose, it chose you, so you have to battle through the adversity and be prepared to work for it."
And, during the session, Robbie also picked up ideas from the students, with one asking whether he ever wrote a song with the visuals in mind first and the star saying: "It's never something I've done, but maybe that's an idea and I could think about the what the video would look like when writing."
Hayley Smitton, Year 3 BA Acting student said: "Robbie's words really hit home – he was so honest and inspiring. I'll always remember to be bigger than the fear."
With what has been a challenging time for all students across the country, the opportunity to speak to Robbie had an amazing reaction on LMA's social channels with thousands of images shared and posted by students.
Located at Here East on Queen Elizabeth Olympic Park, LMA's 35,000 sq ft London campus is its first site outside of its home city of Liverpool, offering degree courses across 14 subjects, including music, musical theatre, dance, acting, and film and TV production.
The new Liverpool campus at the Metquarter has seen 50,000 sq ft of retail space transformed into dance studios, production suites, edit suites, rehearsal rooms, classrooms and performance spaces in an eight-month building project that was the first of its kind in the UK.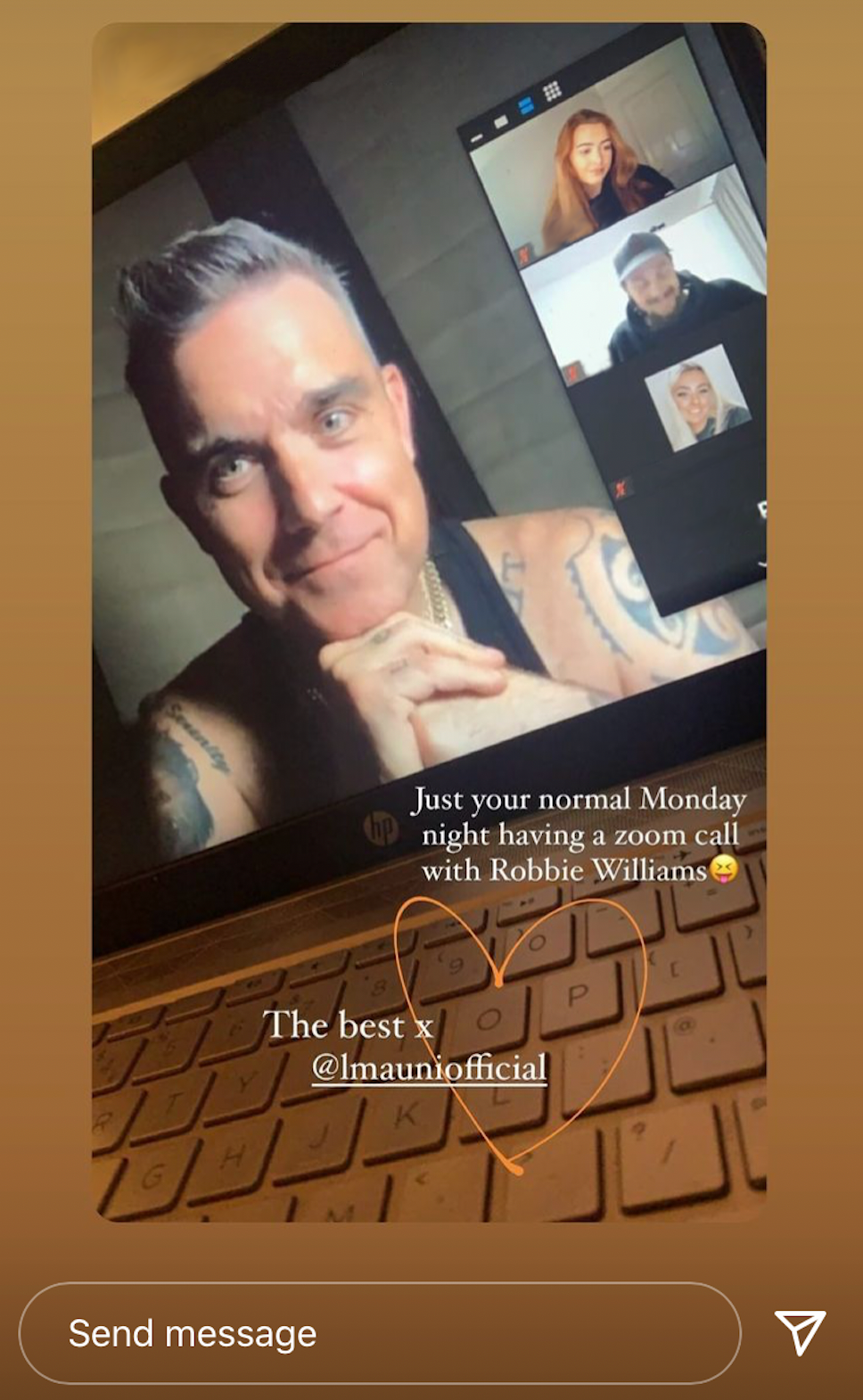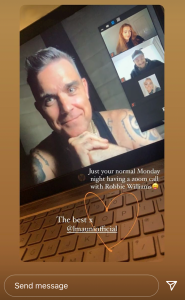 Robbie said: "The Metquarter site looks amazing and I can't wait to be able to get up there to have a proper look and meet the students in person. LMA is a perfect space and environment for creatives to study and prepare themselves for careers in their chosen industry."
Alex Hyams, asset and leasing manager for Queensberry, said: "We are continuously working across the country on opportunities to improve the vitality of the spaces we look after and this is a great example of repurposing traditional retail space to create a sustainable and dynamic blend of uses suitable for the long term.
"We're delighted to see LMA up and running at the Metquarter, their arrival has transformed the upper floors to create a truly mixed use space incorporating LMA's state-of-the-art university campus for 600 students along with our established retail and leisure offers.
"Home to Cricket, Kids Cavern, Hugo Boss, Everyman Cinema and with more activity in the pipeline, it's an exciting time."