Hydro-demolition business snapped up by investment group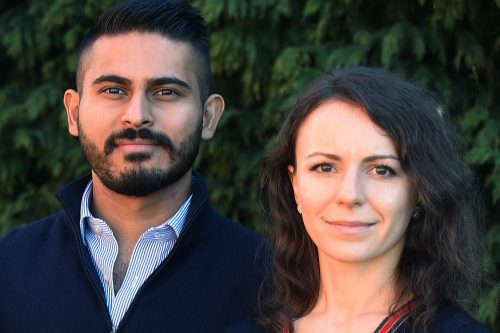 Lancashire hydro-demolition firm Buxton Water has been acquired, for an undisclosed sum, by investment group RD Capital Partners (RDCP), which continues on its buy-and-build strategy in the construction sector.
The deal marks RDCP's second acquisition this month following its recent purchase of Su-Fix Precast and its fifth this year following earlier acquisitions of Killingley, Macair and Chilango.
Headquartered in Skelmersdale, Lancashire, Buxton Water is one of the UK's leading specialists in both hydro-demolition and commercial drainage solutions, offering a complete range of services to commercial clients.
The hydro-demolition arm of the business offers one of the UK's largest robotic hydro-demolition fleets while a range of drainage services and solutions offer both planned maintenance and 24-hour emergency repairs.
Sameer Rizvi, chief executive and founder of RDCP, said: "We are delighted to welcome Buxton Water to our group.
"Buxton Water operates in a niche sector and we have been impressed with their strong trading results and resilience during this year's challenging economic environment.
"It will be business as usual for the staff and clients and we are looking forward to using our expertise to support the management team, led by Carl Pendleton and Mark Hothersall.
"Out of the five acquisitions we made this year, four have been in the construction and engineering sector.
"There is a backlog of infrastructure spending in the UK. Our roads, railways and ports are decades behind US and Canada, as well as certain European nations.
"The leaders in the UK Government recognise this and, hence, there is going to be a major budget allocation in the next 10 years towards spending on infrastructure projects.
"We have positioned what I call 'RDCP Infrastructure' to take advantage of this budget allocation.
"RDCP Infrastructure is now a business within the RDCP group with a combined turnover of over £35m that is dedicated to supporting companies in this industry. This now makes construction/engineering one of our biggest sectors."
RDCP's financial and debt advisor on this transaction was Neil Sharp of TML Finance & Advisory. Legal advice was provided by Faisal Dhalla and Kirsty Odell from Hempsons.
Established in 2015 by Sameer Rizvi and Iryna Dubylovska, RDCP is based in London and is one of the fastest growing private companies in the UK. This recent deal increases RDCP's group run rate revenue to more than £55m.