Transport Secretary meets Northern leaders to drive forward economic recovery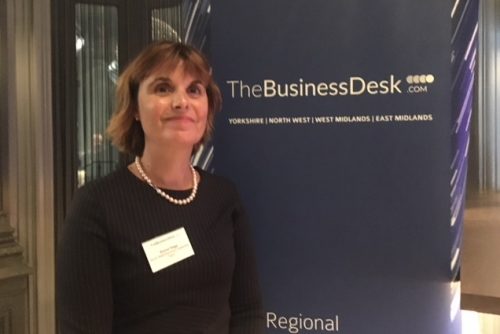 Transport Secretary and Northern Powerhouse Minister Grant Shapps is this week meeting with nearly 50 political and business leaders from across the North to discuss the Government's plans to drive forward the region's economic recovery from COVID-19.
Speaking to mayors and council leaders at the second virtual meeting of the Northern Transport Acceleration Council (NTAC) today (December 9), the Transport Secretary reaffirmed his commitment to fast-tracking the delivery of infrastructure upgrades as the country bids to recover from the pandemic.
It comes after he joined HS2 Minister Andrew Stephenson at a virtual roundtable with Northern business leaders yesterday to discuss how the Government and firms can work together to create jobs and boost skills while delivering net zero plans and generating local growth.
And next week the Transport Secretary will meet with Northern MPs to explore what can be done across Westminster to expediate the delivery of Northern Powerhouse policies.
Grant Shapps said: "COVID-19 has demonstrated that it is more critical than ever that we turbo-charge our efforts to power up the North. We're focused on building back better, and dedicated to ensuring people see real change as swiftly as possible.
"These discussions will inform how the Government can work together with leaders across the North to kick-start recovery in the region, create jobs, develop skills and generate opportunities for communities."
The meetings today come two weeks after the publication of the Government's Spending Review in late November, which announced a new £4bn Levelling Up Fund to invest in local infrastructure that has a visible impact on people and their communities.
Reforms to the Treasury's 'Green Book' spending rules were also announced to refocus investment on poorer areas and spread opportunity right across the UK.
Speaking following yesterday's business roundtable, Emma Degg, chief executive of the North West Business Leadership Team said: "These are difficult times for businesses across the North West, and this has been a tough year.
"However, we are also home to a number of investment opportunities that can support the Government to build back better, particularly through Net Zero NW, and the opportunity to discuss this with the Minister was invaluable.
"His commitment to working with us to 'level' up, investing in both infrastructure and our people, was clear, and we look forward to working together to build a brighter future."
The Transport Secretary will be joined at the NTAC meeting by the HS2 Minister, Rail Minister Chris Heaton-Harris and Roads Minister Baroness Vere of Norbiton.