We are ready for Tier Two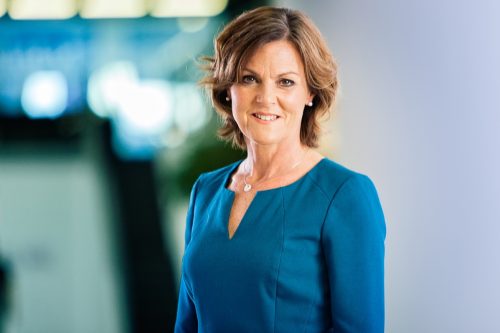 By Sheona Southern, Managing Director, Marketing Manchester, part of the Growth Company
There's no denying that it's been a tumultuous few months for Greater Manchester's tourism, hospitality and leisure sector, with the ongoing changes to rules and restrictions that have a very tangible impact on those who make their livelihood within the sector.
On December 2, we underwent yet another set of changes to the playing field as we moved out of national lockdown and into revised Tier Three restrictions.
These restrictions have been the subject of constant debate across Greater Manchester since they were announced several weeks ago, undoubtedly because their implication cuts especially deep this time with just a few weeks of vital trading time until Christmas.
I have written similar words before, and again I would encourage any affected business or individual to visit the Marketing Manchester website to see how we can help.
These are challenging times for everyone, and we want to provide our Greater Manchester partners, businesses and their employees with as much support and information as we can.
In response to a letter I wrote to him outlining the challenges and support needed for the tourism, hospitality and leisure sector, I was delighted to take part in an In Conversation session with Nigel Huddleston MP, the Tourism Minister.
It was a great event that showcased what the 'soft power' of DMOs like Marketing Manchester looks like; face time and open dialogue with the people in government that make or influence big decisions.
We talked about the recovery of the UK's visitor economy post-COVID, the Government's recovery plan for the sector, the current tier and how Greater Manchester – which has been in and out of various types of restrictions for over four months – is to come out the other side of this pandemic with a functioning visitor economy after so much upheaval.
On that subject, I have my own thoughts.
In October when we were faced with the original Tier Three restrictions, I had a simple message for the tourism, hospitality and leisure sector, that 'we must keep going and we can keep going to safeguard our sector'.

And whilst the parameters around that message may have changed along with the rules, the sentiment remains.
Now, in Tier Three, residents of Greater Manchester can go shopping in person or online for gifts and presents, supporting our high streets and the local businesses that we want to save and protect – we can still enjoy the beauty of our abundant green spaces, we can join a small organised walking tour, we can support our favourite restaurants, cafes and pubs by ordering food for collection or to takeaway, we can visit the gym and enjoy beauty treatments, we can enjoy outdoor events such as festive light shows, and we can continue to enjoy a wealth of cultural events online, often for a small donation that will go a long way for the recipient.
We can also channel our inner Christmas Spirit to help those less fortunate who need support – and those people may very well be friends and colleagues within our sector. Do check in with friends and colleagues – especially those who have borne the brunt of things this year.
Of course, the move back into Tier Three is not something that anyone wanted, but I also want tourism, hospitality and leisure businesses to know that we are ready for what comes after Tier Three.
We are ready to reactivate our campaigns – including Find Your Space and our Christmas campaign, new campaigns focused on culture, supporting our hotels and on promoting incentives from restaurants and attractions. We are ready to tell the hugely exciting story about what Greater Manchester has to offer by way of new tourism developments in 2021, and we are ready with a widely praised plan – a roadmap to recovery and a better future for our sector.
The opportunity to shift down into Tier Two is coming up on Wednesday 16 December. And we will be ready.