City round-up: K3 Capital; Sunrise Resources; Built for Athletes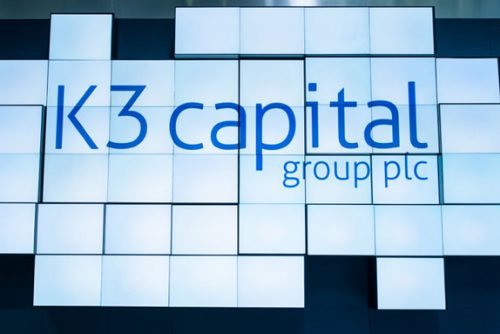 Bolton-based business and company sales specialist, K3 Capital, said it delivered a strong performance during its first half, and that it was considering further acquisition opportunities.
In an update today for the six months to November 30, management said trading was ahead of expectations and revenue is forecast to be around £18m.
All business divisions have performed well, with particularly strong performance across KBS and rannd. Quantuma's trading – which represents only four months contribution to group revenue – has been in line with management's expectations despite the subdued insolvency market resulting from the Government's COVID-19 financial support measures.
The company has also repaid all monies claimed under the Government's COVID-19 Job Retention Scheme in the financial period.
The group enters its second half of the financial year with significant momentum and said it is excited by the strategic opportunity presented by the roll-out of its data and marketing strategy across its recent acquisitions.
chief executive, John Rigby, said: "We are proud of the significant progress the group has made, particularly as this is our inaugural set of results with respect of contributions from randd and Quantuma.
"The results provide further conviction of our strategy, with the group's strong performance for this period underpinned by diversified revenue streams that can be generated across the business cycle, which we consider more important than ever given the economic backdrop.
"We continue to look for complementary businesses within the professional services space and consider there to be several complementary bolt-on opportunities. We remain confident of making further progress in the current financial year."
::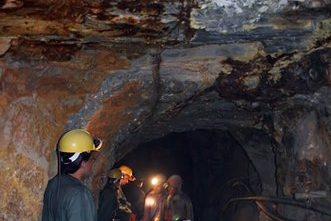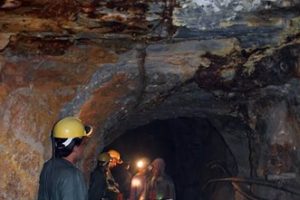 Macclesfield-based Sunrise Resources, the AIM-traded diversified mineral exploration and development company, has seen pre-tax losses deepen slightly in the year to September 30.
Latest accounts show a pre-tax loss of £302,903, compared with £301,738 the previous year.
The company has mined various sites in Canada, Finland, Ireland and Australia, but is now focusing on the development of its CS Pozzolan-Perlite project in Nevada, USA.
Perlite is an amorphous volcanic glass which can be used in lightweight plasters, concrete and mortar, insulation and ceiling tiles, and pozzolan can be used as a substitute for cement in concrete mixtures.
The company said it now has permission for 27-year mine life and production of up to 100,000 ton/year of perlite and 500,000 tons per year of natural pozzolan.
Executive chairman, Patrick Cheetham, said: "It has been a year of considerable challenges but ultimately a rewarding year with the major milestone being the mine permitting of our CS Pozzolan-Perlite Project in Nevada, USA.
"These permits are the result of over two years of relentless hard work by our small management team who must be commended for this achievement. The mine is now permitted for the production of an average of 100,000 tons per year of perlite and 500,000 tons per year of natural pozzolan, although initial production will be lower as we work our way into the markets.
"The grant of the mine permit has cleared the way for the company to extract larger samples for market testing and since the financial year end we have processed a 100 ton sample of perlite and sent sized horticultural grades of raw perlite for market testing by five potential customers.
"Feedback is awaited. Progress is also being made towards large scale testing of our natural pozzolan. We aim that these tests will lead to offtake agreements and/or initial orders which will then allow for commercial production to start in 2021.
"We are currently undertaking further mine engineering and financial studies to better define the start-up costs and based on feedback from the potential customers we should be in a position to provide financial projections in due course."
He added: "Turning to other projects, we made the decision in the Summer of 2020 to dedicate some of our budgets to drill testing our portfolio of drill-ready precious metal projects with a view to giving our shareholders exposure to the buoyant market for precious metals.
"Our first drill programme was at the Clayton Silver-Gold Project in Nevada where, despite difficult drilling conditions, we intersected the target zone and eagerly await the assays' results. Drilling is planned for the Newark Gold Project, also in Nevada, and at the Baker's Gold Project in Western Australia where an Aboriginal heritage drill clearance survey is scheduled this month.
"I think that we have reasons to be cheerful this Christmas and as we move into 2021 and I look forward to updating shareholders on a regular basis."
::
Built for Athletes has posted record sales of more than £500,000 during the month of November, with the brand experiencing a rise of 139% in sales year-on-year (YOY) during Black Friday weekend.
The Manchester-based gym backpack specialist is on track to post sales of £4m for this financial year ending March 2021, a £2m increase on last year's figures, illustrating the steep growth trajectory the Built for Athletes brand is experiencing.
The brand, built from the frustration of being unable to find a suitable backpack to hold gym equipment, supports more than 60,000 fitness fanatics globally and that number continued to grow during the pandemic despite the widespread closure of gyms across most markets.
This growth has given Built for Athletes confidence moving forward when consumer demand is expected to rocket further once gyms reopen.
The company was founded in 2018 by Nick Costello, serial entrepreneur and CrossFit enthusiast, who has attributed the growth down to a surge in popularity across both Europe and the US, with the US market now accounting for more than 25% of total sales.
Nick said: "Black Friday weekend was a huge success for us, a 139% increase in sales YOY is something we're immensely proud of and is testament to the strength of the brand. Black Friday is our only sale each year. Our loyal customers were aware of this and headed over to the website in huge numbers as soon as the sale went live.
"With restrictions slowly being lifted, it will give thousands of athletes who purchased our backpacks during lockdown the opportunity to road test their new gym companion."
He added: "The fantastic sales means that we're on track to post sales of £4m for this financial year, not only that but our product design team have some exciting new products to launch including a new duffel, scheduled to be released just before Christmas."
Marketing manager, Danny Costello, said: "We continue to invest heavily in technology to improve the customer experience and content creation to resonate with the fitness community and stay relevant. The strength of sales performance for Q4 2020 gives us a great springboard to support even more athletes attain their fitness goals in 2021."
Built for Athletes reached agreement to become the official supplier of the Alfa Romeo Racing ORLEN team for the 2020 Formula One Championship and now supplies the Hero Backpack to racing drivers Kimi Räikkönen, Antonio Giovinazzi as well as all team personnel.