Big Four firm reports increase in fee income and profits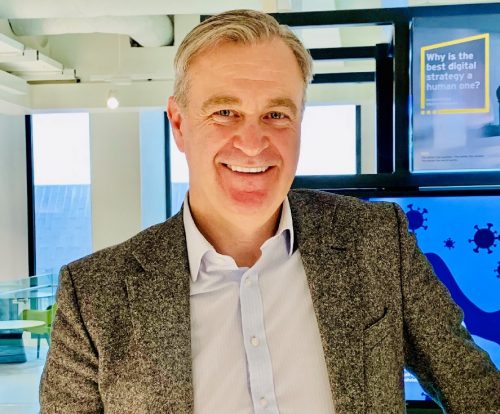 Accountancy giant EY has seen an increase in annual fee income and distributable pre-tax profits, but profit per partner fell in the 12 months to June 30.
UK fee income grew five per cent to £2.6bn, while distributable profits before tax increased from £477m to £479m. However, average distributable profit per partner decreased from £679,000 in fiscal year 2019 to £667,000. In addition, 10% of distributable partner profits were retained due to COVID-19 uncertainty.
Revenues in strategy and transactions grew 9.4%, tax grew 8.1% and assurance grew 7.8%. Growth in EY's UK consulting practice declined on previous years by 4.7%.
The firm has also hired more than 3,000 people.
Hywel Ball, EY's UK chair, said: "At a time of intense disruption, our focus has been, and will continue to be, on doing the right thing for our people, our clients and our business.
We have grown significantly while continuing to invest across the region, progress our ambitions on social mobility and diversity, and support the wellbeing of our people during what has been a difficult time for many.
"The first nine months saw a strong period of trading. COVID-19 dramatically changed the business environment during the last quarter of our financial year, but we continue to take prudent steps to ensure we are well positioned for the future. We have, however, not used the Government's furlough scheme or lending facilities."
In the North West, EY's 785-strong practice, comprising offices in Manchester and Liverpool, grew staff numbers by 5.5% to July 3, 2020.
EY welcomed a total of 64 graduates and apprentices across the North West in September 2020, reinforcing its investment in the region and a commitment to building a pipeline of talent.
The firm's Manchester office welcomed 42 graduates and 16 apprentices, while four graduates and two apprentices joined its Liverpool office.
EY adjusted its student recruitment programmes for a virtual environment to ensure graduates and apprentices were still able to undertake client work and work towards their professional qualifications, despite COVID-19.
Stephen Church, office managing partner for EY in Manchester, said: "Sticking to our pre-COVID-19 recruitment plans and giving our graduate and apprentice recruits that certainty and security was the right thing to do and demonstrates our understanding that our people are our business."
EY also made a raft of senior appointments during the year, investing in growing the local presence of a number of its service line teams.
Jane Hartley joined EY following senior lending roles at Clydesdale Yorkshire Bank, Lloyds Banking Group and Allied Irish Bank, to head up the capital and debt advisory team based in Manchester.
Growing the team's presence, with senior representation in the North, has allowed EY to expand the range of services it provides to business in the North of England, while still benefiting from the wider capital and debt advisory team in London.
The people advisory services (PAS) team in Manchester has grown its headcount to 50 people.
EY also grew its international and transactions tax services team in the North to 53 people.
This year, EY appointed one equity partner and four associate partners in the North West from within.
Stephen Church said: "These significant appointments demonstrate our long-term investment in our regional business, and mean we are well positioned to serve the North of England's leading companies – both through the current economic challenges and through the next stage of recovery."
Across the UK as a whole, EY appointed 65 new equity partners between July 1, 2019 to October 3, 2020, of whom 26% are women and 19% are from an ethnic minority.
As of October 3, 2020, EY's UK partnership stands at 23% female and 12% ethnic minority – three per cent are black partners. Meanwhile, 64% of positions on EY's UK LLP board are also held by women. In addition, 43% of EY's student intake in September 2020 were female and 41% were from a black or ethnic minority background, up from 39% and 38% respectively last year.
On EY's future growth prospects and the impact of the current economic environment, Hywel Ball said: "With a global pandemic, the UK's exit from the EU, as well as what could be the most significant change to our profession in a generation through operational separation, we are facing a period of significant change.
"However, I am confident in our ability to thrive through these challenges and we are continuing to make the investments needed for the future and to support our clients and communities."