Logistics company drives forwards with major acquisition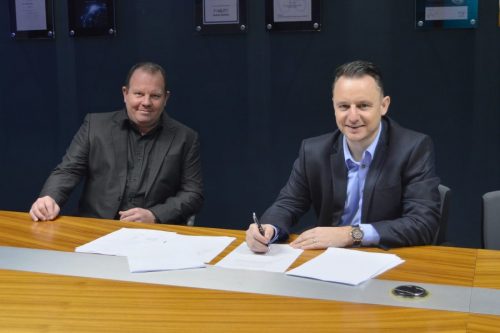 Manchester-based Far Logistics has bought a Warrington competitor in what it hopes will be the "first of many acquisitions" for the ambitious business.
Far Logistics, which is part-owned by the Cardinal Maritime group, has taken over Candour Logistics for an undisclosed sum.
Candour was founded in 2015 and had grown to an £80m-turnover business in the year to March 2020. Its revenue growth has seen it appear twice on the Sunday Times Fast Track 100 list.
Although the deal is the first of its kind for Far Logistics – which itself was only created in 2012 – the company has been growing by supporting freight professionals to open regional offices and offering equity stakes.
This strategy has resulted in it having operations in Manchester, Liverpool, Southampton, Felixstowe, Basildon, Nottingham, Heathrow and Glasgow, as well as the Dutch port of Rotterdam.
Simon Boucher, chief executive at Far Logistics, said: "It's an exciting move and shows our ambition to drive the business forwards.
"We want this to be the first of many acquisitions as we grow. We are focused on growth and are doing this because it's the right thing for the business and for the management team. We also want to create opportunities for our colleagues to grow into."
Candour employs 21 people and will continue to operate at its Lowton Business Park site.
Candour's co-founder and managing director John Keary will become a shareholder and member of the Far Logistics board.
He said: "If you look at the growth we've had, and you look at what Far Logistics is doing, we are essentially putting two strong companies together and making them even stronger.
"While Far Logistics has the backing of Cardinal Maritime, it has its own identity, too: it is pragmatic, and youthful, and I see that as a really good fit."
HSBC UK supplied a six-figure funding package to Far Logistics to support the acquisition. Leon Crook, relationship director for Greater Manchester and Lancashire, HSBC UK, said: "We have seen Far Logistics cement its position as a market leader in the industry over recent months, opening more branches across the UK to ensure a high-quality service for its ever-growing roster of clients. We are delighted to play our part in helping the business continue to realise its full potential."
DWF provided legal advice to Far Logistics, with Hill Dickinson acting for Candour Logistics. Financial due diligence was provided by Allens Accountants.