Hotel plans blocked by World Heritage Site concerns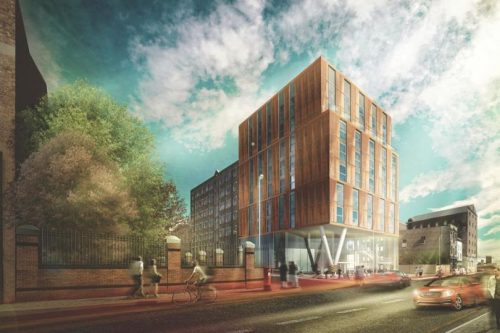 Liverpool City Council has blocked demolition work that is part of plans to build a 192-bedroom hotel because of World Heritage Site concerns.
Developer Fast Growth Homes had applied to remove the former IBS warehouse on Vulcan Street. The site is halfway between Old Hall Street, on the edge of Liverpool city centre, and where Premier League club Everton plan to build a new stadium.
It intended to build a nine-storey hotel on the site, and had lodged plans with the council. However demolition work can not now go ahead as hoped in January after the city council refused prior approval for the demolition works.
In her decision notice, Liverpool City Council's head of planning, Samantha Campbell, said: "The application buildings are within the buffer zone of the Liverpool Maritime Mercantile City World Heritage Site and comprise an important non-designated heritage asset which is identified within The Ten Street SRF as a building to retain."
The spatial regeneration framework (SRF) for the Ten Streets in Liverpool's North Docks district "seeks to nurture the assets and opportunities that are unique to this part of the city – including stunning maritime architecture, a diverse commercial and industrial heritage and a pivotal location to link emerging regeneration and development opportunities."
Liverpool City Council determined that demolition of the warehouses and link bridge "would have a negative impact on the buffer zone, identified to protect the visual setting of the World Heritage Site".
Planning officials were concerned that because no permission has been granted to redevelop the site "the resulting area of undeveloped and vacant land would detract significantly" from the area.