The Hut Group embarks on £320m transatlantic Christmas shopping spree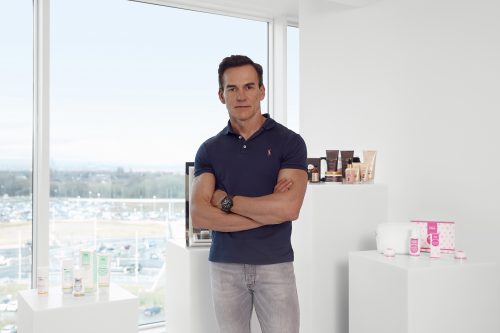 The Hut Group (THG) has gone on a transatlantic Christmas shopping spree, buying three companies for £320m.
The fast-growing retail group has agreed a $350m (£260m) deal with Target to acquire Dermstore.com, described as America's "number 1 pure-play online retailer of prestige skincare and specialty beauty brands".
It has spent a further £59.5m on two of its long-standing UK-based nutrition product suppliers, West Midlands flavour company Claremont Ingredients and David Berryman, a fruit ingredient supplier in Luton.
The Hut Group became the UK's biggest flotation in five years when it went public in September, raising £1.9bn at 500p-per-share. Its share price has already risen 50% and closed last night at 763p, giving the group a market value of £7.6bn.
THG chairman and chief executive Matt Moulding, who has a 25% stake in the group, said: "A key driver behind the decision to list THG on the London Stock Exchange just over three months ago was to enable the Group to make major global investments, such as Dermstore.com.
"Accessing capital through a London listing has enabled us to accelerate our growth plans and build out a global leadership position within the exciting beauty industry."
THG's ambition is to be "the global digital partner of choice across the beauty industry", delivering the shift from offline to online that it expects to accelerate rapidly.
The Dermstore.com acquisition will add around £135m of revenues to its current financial year. It expects further sales growth to come from being able to access a new and large US customer base with its own beauty brands, while also "substantially enhancing" its relationships with the key global beauty brands.
In addition, THG's two UK purchases are a continuation of its vertical integration strategy as it seeks to build "best-in-class product innovation and manufacturing facilities".
The investments are designed to "transform its speed to market and level of product innovation in its performance nutrition brands", which include Myprotein, Myvegan, Myvitamins, Exante and Command.
Moulding added: "Together these acquisitions will enable THG to significantly accelerate the launch of further product innovation to global markets, while increasing the proportion of THG Nutrition products wholly manufactured in-house."