Rescue deal for Wigan Athletic FC collapses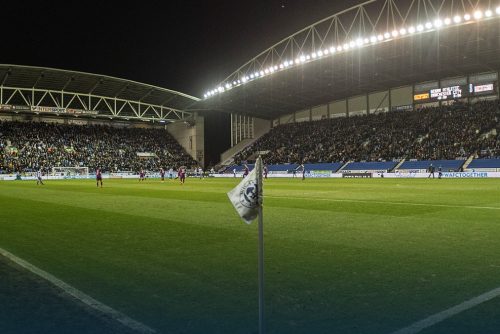 X

Register for free to receive latest news stories direct to your inbox
Register
The proposed rescue deal for Wigan Athletic FC has collapsed.
Joint administrators, Begbies Traynor, have revealed that the Spanish bidder demanded a 50% reduction in the asking price at the very last minute.
The bidder also wanted the English Football League (EFL) to agree to waive the threat of a 15-point penalty being imposed on the club, which could have led to its second relegation in as many seasons.
Consequently, the administrators broke off negotiations with the preferred bidder at 11am today (January 5), and are now seeking expressions of interest from other bidders.
They confirmed that, as late as Christmas Eve the Spanish bidder indicated they wanted to complete the deal immediately and had wired money from Spain to their UK solicitors.
This was confirmed as being received by their solicitors over the Christmas period.
The sale contract was agreed, the documentation had been signed in relation to the assignment of the leases with the council (stadium) and college (training ground) and completion was planned to take place in between Christmas and New Year.
However, over this weekend Begbies Traynor said they received a letter from the bidder reducing the bid by almost 50%.
In a statement they said: "This would not allow us to pay non-football creditors the required 25p in the £ to avoid further sanctions against the club.
"This would result in a 15-point deduction and would effectively relegate the club to League Two."
The statement added: "The purchaser was insistent on offering the reduced price but was not prepared to conclude the deal unless the 15-point deduction was waived. Under the EFL insolvency policy, this is not possible and the deal is, therefore, unable to be concluded."
Begbies Traynor said it has informed the EFL and is now starting to talk to other bidders who have expressed interest and will provide an update when there is any definite news.
Wigan Athletic entered administration on July 1, after its owner pulled the plug on financial support.
The club had changed hands on June 4, when the sale of the majority shareholdings of the Wigan Athletic Group from International Entertainment Corporation (IEC) to Hong Kong-based Next Leader Fund LP was formally completed.
After entering administration the club was deducted 12 points by the English Football League, which led to its relegation into League One.
In early December the EFL blocked the takeover saying it was unable to agree to the acquisition by the Spanish bidder following a period of due diligence.
Two days later Begbies Traynor thought it had resolved the issues, saying: "We are continuing to work with the EFL and are in the process of providing revised submissions to reflect the revised position of the bidder with the hope of bringing this matter to a satisfactory conclusion."