People: Fletcher Day; Weightmans; Hilton Smythe; Throgmorton Capital Management; Zymurgorium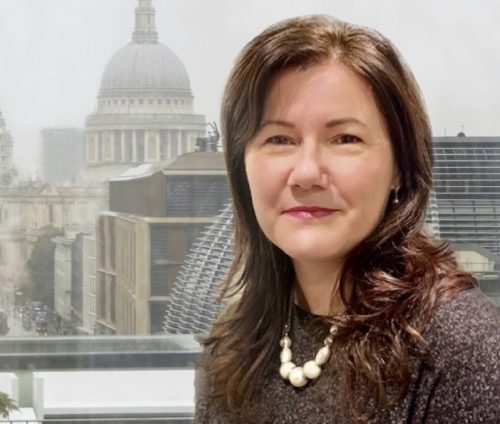 Law firm Fletcher Day has appointed family solicitor Anita Shepherd as a partner and head of the Manchester office's family team.
Prior to joining Fletcher Day, Anita was head of family for Manchester at Shoosmiths, a national corporate firm.
Anita advises clients on all areas of relationship breakdown including financial settlements on divorce, private children disputes, child maintenance and disputes between cohabiting couples.
With 21 years of experience she is adept at handling high net worth cases involving complex assets, business, and pension structures. Anita was recognised as an expert in her field in the 2021 edition of The Legal 500 where she is described as "very professional but still maintains a friendly and pragmatic approach with a view on getting the job done".
Anita is a trained collaborative lawyer and is able to offer this service as an alternative process to her clients as well as being a strong supporter of family mediation. She is also an active member of Resolution and an advanced accredited specialist in advanced financial provision and domestic abuse.
A strong believer in giving back, Anita mentors and supervises law students from Manchester University and MMU at the student family law clinic.
She also provides pro bono legal advice to the public via Manchester Free Legal at Manchester Civil Justice Centre, remotely during COVID, and is a trustee for the charity, Talk Listen Change.
Fletcher Day's family team has grown substantially in recent months with five new partners joining the London office in 2020. Anita's appointment in Manchester is part of Fletcher Day's plans to expand in the North West.
Anita Shepherd said: "I am delighted to have joined Fletcher Day's formidable family team. This opportunity gives me the ideal platform to do what I feel is best for my family clients which is to provide bespoke tailored advice with a view to finding solutions to avoid costly and stressful court proceedings."
Fletcher Day's senior partner, Jude Fletcher, said: "The unique challenges presented by the pandemic have seen a dramatic increase in the demand for pragmatic family law advice. We are pleased that Anita is able to support our clients in the North West through what is often an extremely critical and stressful point in their lives."
::
National law firm Weightmans has appointed specialist family lawyer Kirsty Leedam to the position of principal associate.
Kirsty is based in the North West but her expertise is in demand both across the UK and overseas. With a strong experience in all aspects of family law, she has a particular expertise in family cases involving an international element.
Joining Weightmans from Shoosmiths, where she was a senior associate, Kirsty also worked as an attorney overseas in the Cayman Islands for a number of years and has a particular insight into the dynamics of expatriate families and offshore arrangements.
She deals with complex children cases and high value financial matters and is a member of Resolution, Reunite and the Child Abduction Lawyers Association. She advises a broad range of clients with a portfolio of leading individuals within offshore law firms, global investment banks, corporate services, world leading medical practitioners and multinational professional services networks.
She said: "I am delighted to have joined Weightmans – it is a progressive firm with a family team that places their clients at the centre of their services. I look forward to using my expertise to enhance the dynamics of the team further, offering insight and assistance in areas such as child abduction, international family law and surrogacy."
Emma Collins, family partner and head of Weightmans' services for individuals, said: "We are becoming an increasingly globalised society so it's important that we are able to provide the most up-to-date advice on international as well as domestic affairs to our clients.
"Kirsty is committed to providing tailored solutions, considering alternative strategies, and is renowned for her ability to devise solutions to complex family disputes. She is a welcome addition to our team."
::
Hilton Smythe, the North West-based national business brokerage and services group, has announced the promotion of its head of finance, Natalie Murphy, to the role of group finance director.
Natalie joined the business in July 2014 as accounts assistant while studying for her AAT Level 3 Advanced Diploma in Accounting, and quickly progressed through the ranks to become head of finance in 2017.
During that time Natalie has been responsible for managing Hilton Smythe's group financial reporting, accounting, and annual budgeting processes, along with creating forecasting models and ensuring all accounting activities comply with regulations.
Based in Hilton Smythe's Bolton office, Natalie will be responsible for providing financial advice and guidance to the company's managers and directors to enable them to achieve their strategic objectives and business growth.
Hilton Smythe supported Natalie through her education, both in terms of finance and flexible working to allow her to study and attend classes, and now Natalie is awaiting results of her Chartered Certified Accountant exams, which she has been working towards with the University of Bolton.
Gareth Smyth, group CEO, said: "We are extremely proud of Natalie and what she has achieved during her time at Hilton Smythe.
"Supporting employees through their education and career progression is vital for us, and Natalie's promotion bears witness to the depth of talent we now have within the business."
He added: "Natalie has spent a large part of her career with us, she knows the group extremely well and has a strong command of the financial mechanisms of the business. Natalie has fulfilled her role as head of finance with great professionalism and we wish her every success in this new key role."
Natalie said: "I am delighted to have been promoted the role of group finance director at Hilton Smythe.
"When I joined the business in 2014 it was very clear that there was a career path available for me, and I have worked hard to achieve these results.
"I am grateful to the business for supporting me through my education and in attaining my CCA qualification, and I am particularly grateful to Gareth, who has been instrumental in supporting me in my achievements so far."
::
Matthew Singleton has joined the Manchester office of finance firm Throgmorton Capital Management as an investment director.
Director Alasdair McWilliams said: "We are delighted to announce the appointment of Matthew Singleton as an investment director at Throgmorton.
"He brings with him a long and enviable track record as a portfolio manager and will be responsible for overseeing the development of the firm's bespoke portfolio service."
He added: "Matthew's appointment also adds further talent to the already deep bench overseeing the firm's managed portfolio service."
Mr Singleton was previously chief investment officer at Daintree Wealth Management, investment manager at WH Ireland, and worked on the trading desk of James Brearley & Sons.
Matthew Singleton said: "I'm delighted to join Throgmorton Capital Management and look forward to working with Alasdair and the rest of the team to further develop their service offering and the continued growth of the business."
::
Salford-based gins, liqueurs and rums maker Zymurgorium has bolstered its sales team with the appointment of two new recruits.
Peter Wells and Joe Worthington will lead the sales team, helping Zymurgorium reach its ambitious growth plans for the year ahead.
Wells joins from Halewood Artisanal Spirits, where he worked as sales director-off premise and was heavily involved in the growth of Whitley Neill Gin. Previous to this he spent seven years at Whyte & Mackay.
His role at Zymurgorium will see him manage all aspects of the sales function.
Previously European trade manager for Four Pillars Gin, manufacturing year-on-year growth and prior to this the general manager of The Portobello Road Gin Distillery in Notting Hill, Joe Worthigton's 15 years in the industry has carried him across the globe.
From starting out in Leeds, he has worked on cruise ships in the South Pacific, and managing a wealth of bars and restaurants in Spain, Canada, Australia and London and working alongside companies such as P&O Cruises, Drake and Morgan and Corney and Barrow, Arc Inspirations (Leeds, Manchester), and Applejack Hospitality (Sydney, Australia).
Peter Wells said: "I'm delighted to join the team here at Zymurgorium and build on their success so far. There aren't many spirits companies who have the ability to create, produce and bottle their own products, giving them incredible flexibility to react to market trends and customer needs."
Joe Worthington said: "I am excited to join Zymurgorium, a forward thinking and fast moving business. I'm hoping I can learn a lot and help develop the brand even more so in what is an extraordinarily dynamic market. For a Manchester-based brand to be investing in its team after what has been a tumultuous year speaks volumes not only for the North but for the future of Zymurgorium."
The business was launched in 2013 by Aaron Darke, who said: "2020 has been a tumultuous year for the industry with the Zymurgorium team expanding into retail and online markets as well as producing our Zymitizer liquids and gels for bulk supply and end users.
"Prior to the pandemic we invested heavily in equipment and processes so the recruitment of Peter and Joe will allow us to offer an end-to-end volume service to retailers and set the scene to support the on trade in the near future."