IT group's consolidation strategy continues but region's companies' fortunes remain mixed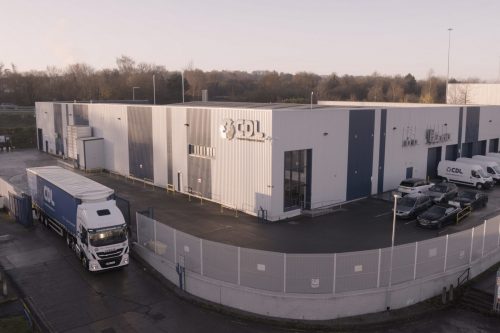 An IT recycling business has been bought by industry leader Restore as part of a strategy to consolidate the "heavily fragmented" market.
Computer Disposals Ltd (CDL) employs more than 80 people at its Runcorn base and generates annual revenues of £8m.
Following the acquisition, Restore Technology now claims to be the number one IT recycling business in the UK market. It had also been boosted by the acquisition of E-Recycling last November.
Restore chief executive Charles Bligh said: "CDL is one of the most respected operators in the market and after several years of discussions we are delighted that they have decided to become part of our fast-growing company.
"Restore Technology is now comfortably the UK market leader in the recycling of IT assets and with the addition of a major new site in the North West, we have increased our scale and created greater opportunity to grow, both organically and with additional acquisitions in the future."
Advisers for Restore included Fieldfisher (David Bowcock, Adam Jones and Martin Bloor) and for the sellers of Computer Disposals, Nexus Solicitors (Jamie Lloyd) and Connaughton & Co (Vinny Connaughton).
---
Soft drinks group Nichols had a tough end to the year with Covid-19 restrictions responsible for an 84% drop in Out of Home sales in the UK.
The Vimto maker had previously revealed it would need to make redundancies in the first quarter of 2021.
The Newton-le-Willows-based company expects to report adjusted pre-tax profits, before exceptional items, between £11m-£13m when it reveals its full-year results in early March. It has said revenue was down 19% to £118.7m for 2020.
However it added that "despite the financial challenges posed by th ongoing pandemic", cash generation remained strong throughout the year. It also believes it "remains well placed to deliver its long-term strategic ambitions".
---
Tissue manufacturer Accrol Group is "fully on track" to deliver a strong performance in the second half of the year as it benefits from a major acquisition in the autumn.
It bought Leicester Tissue Company (LTC) in November in a deal worth up to £41.8m, and the company said the integration "is progressing better than expected".
Accrol is forecasting that its annual results, for the year to April 2021, "will be at least in line with market expectations".
Accrol chief executive Gareth Jenkins said: "Sales to the Group's top four customers have continued to grow and I feel very confident, as the UK emerges from this pandemic, that the growth of the discounters, the private label brands and great value products will accelerate.
"The long-term structural growth in the sector is significant and our recent acquisition of LTC, with its outstanding modern machine assets and capabilities, provides a significant opportunity to accelerate the switch to best value products and place increasing pressure on the leading luxury brands."
Its first-half sales, which don't include any contribution from LTC, were down 4% to £62.3m. However adjusted EBITDA, a measure of operating profitability, was up significantly, increasing by £2.2m to £5.4m.
---
Legal and professional services group Gateley has posted "strong" first half results, with profits rising despite a fall in turnover.
Pre-tax profits at the firm rose by 10% to £6.1m, although revenues dropped slightly in the six months to October, down 3% to £50.5m.
Gateley said it had experienced a "sharp reduction" in activity levels during the early months of the period, but that levels were now within 2% of 2020.
Rod Waldie, chief executive of Gateley, said: "Gateley's business model and its mix of service lines, which has been supplemented by our successful M&A strategy, was deliberately designed to provide resilience, the value of which is demonstrated in the Group's H1 21 performance.
"Our strategy remains to continue to acquire complementary legal and consultancy services, to expand our diversified business and to reach deeper into our chosen markets, further enhancing the group's resilience."
---
Rathbone Brothers has chosen Clive Bannister to take over from outgoing chairman Mark Nicholls in May.
Bannister, who is the son of sub-four minute mile runner Sir Roger Bannister, will join as a non-executive director immediately with the intention of becoming chairman at the company's AGM. He has previously spent nine years as chief executive of Phoenix Group and was chief executive of HSBC Private Banking.
Nicholls, who had revealed plans to retire in February 2020, said "Rathbones is a very special company and it has been a privilege and pleasure to serve as Chairman for the last 10 years. I would like to congratulate Clive on his appointment and look forward to working closely with him to ensure a smooth handover."
Rathbones has also today revealed that funds under management and administration were up 9%, to £54.7bn, at the end of 2020. It said this reflected "not only strong market movements in the last quarter, but also continuing net inflows and strong investment performance".
Total net inflows across the group in 2020 were £2.1bn, representing nearly half of the uplift.
---
Agriculture and engineering group Carr's has made a "positive start" to the year.
It said the Government's Brexit deal "ensures that our customers remain competitive across the EU as the UK begins its long-term transition towards a new system of agricultural support."
In a trading update ahead of its AGM today, the Carlisle-based company said its overall performance remained "in line" with its expectations.
Carr's agriculture division is performing strongly, with the supplements business seeing "strong global demand".
However the impact from the reduction in oil and gas investment due to the weakened oil price, has meant performance in its engineering division has struggled.
Today's AGM will see the formal handover from outgoing chief executive Tim Davies to his replacement Hugh Pelham.
::
Macclesfield-based multi-franchise business, Franchise Brands, said it expects group revenue, adjusted EBITDA and earnings per share (EPS) for the year to December 31, 2020, to be ahead of consensus market expectations, in a trading update today.
The forecasts currently predict revenues of £48.6m, adjusted EBITDA of £6.1m, adjusted EPS of 3.87p, and a 0.95p per share dividend.
It said this resilient performance has been driven by strong trading in the first quarter, early and decisive action taken at the start of the Spring lockdown to reduce costs, and a strong recovery in the second half of the year across most of the businesses.
Executive chairman, Stephen Hemsley, said: "Although we start 2021 with further restrictions that will impact our business, we are now well practiced at how to mitigate the impact of these by protecting our people, controlling costs and continuing to serve our customers where it is safe to do so. These restrictions are temporary, and we are focused on preparing the business to take advantage of the recovery when they are lifted. Therefore, we continue to progress all our development projects to allow us to recover quickly and realise the considerable potential of the business.
"I believe that we have the people, resources, and strategy to thrive in the post-pandemic environment and look forward to the future with confidence."
::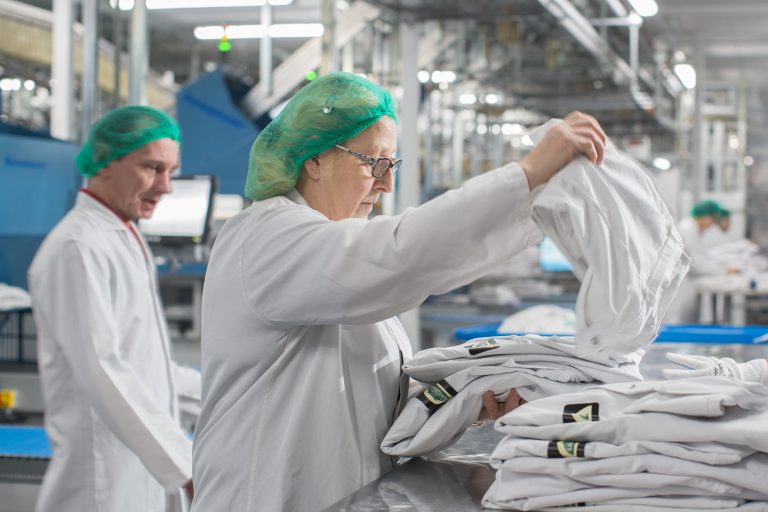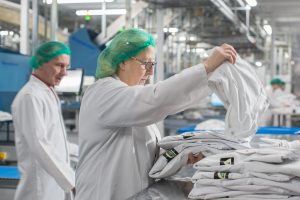 Johnson Service Group, the Runcorn-based workwear and textile services provider, update the market on trading for the year to December 31, 2020, today, saying it expects the adjusted EBITDA margin for the full year to be slightly ahead of that achieved in the first half.
It estimates that it will report a net cash position – excluding IFRS 16 liabilities – of some £6m as at the end of December 2020.
However, it added that trading since the previous update on November 17, 2020, has continued to be impacted by the various lockdowns and tier restrictions, particularly in the Hotel, Restaurant and Catering (HORECA) division.
The group is currently impacted by the various ongoing lockdowns and restrictions and it said it will continue to adjust its processing capacity and resources to match the volumes required by customers.
As in previous lockdowns, Johnson said it expects that its HORECA business will be disrupted significantly more than the workwear division.
Full year results are expected to be announced in mid-March.
::
Booths, the family-owned Preston-based independent supermarket chain, tracked a strong sales increase of 11.8% over the recent key three-week trading period. Sales over seven days in the run up to Christmas Day were up by 16.6%.
Chief operating officer, Nigel Murray, said: "Customer trust in Booths has grown steadily throughout the pandemic and these results reflect on our commitment to quality and service and prioritising the safety of our colleagues and customers. Our customers feel reassured shopping at Booths, and that is a great credit to our teams."
Orders from the Booths Christmas Book, were up 66% by value. Unsurprisingly, sales of smaller turkeys saw growth of 23%, with sales of turkey crowns up 38% and sales of frozen turkeys up by 50%. Sales of Pigs in Blankets increased by 100%, with the Festive Swirl line increasing by 22%. Sales of sprouts were up by 14%.
Licenced sales were particularly strong, with sales of English wine, both still and sparkling up by 72%. Homemade cocktails were on the 'home bar' menu with sales of liqueurs up 39% and while gin sales remained buoyant, rum became the new spirit in town with sales up 64%.
Business to business and wholesale sales rose by more than 40% boosted by the rise in home delivery options for the Booths brand with the continued partnership with Amazon, in addition to the new partnership with Electric Forecourt operator, Gridserve.
::
Appreciate Group says it expects to deliver a full year performance for the year to March 31, 2021, at least in line with the mid-range scenario set out in its 2020 annual report and accounts.
This is despite the latest lockdown measures which may delay some revenue and profit until customers have more options to redeem their products.
The Liverpool-based group, which specialises in redemption products for the corporate and consumer markets, said third quarter trading to December 31, 2020, showed improvements with underlying billings – representing the value of goods and services shipped and invoiced to customers during the year – up by 13.1% to £96.3m, which included a 42% increase in December to £45.5m, the group's best ever month. Digital sales showed an almost four-fold total rise over the period to £22.5m, reflecting the acceleration of online retail.
Free cash, as at December 31, 2020, stood at £33.5m, compared with £24.9m at September 30, 2020.
Chief executive, Ian O'Doherty, said: "I'm delighted to report that the group has delivered a strong performance during its important Q3 peak trading period. As a seasonal business, the group's performance has reflected the swing to profitability that we typically see in the second half of the financial year and the acceleration of our strategy to strengthen our digital capability has ensured a Q3 performance well ahead of last year.
"We saw our busiest ever month in December. Our corporate performance has been enhanced by companies seeking ways to reward their hard-working employees as an alternative to traditional Christmas parties. The accelerated implementation of our strategy over the last year has helped us deliver an improved performance through this key period, and has strengthened the group's proposition for consumers and corporates, leaving it well positioned for sustainable growth beyond the current financial year."