Region's powerhouse cities primed to bounce back post-pandemic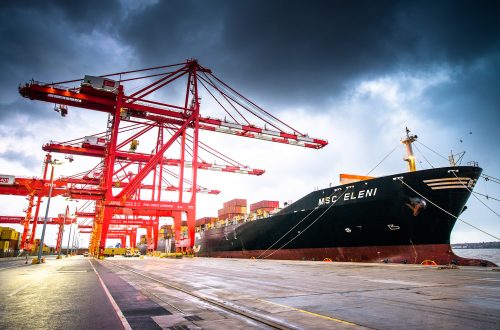 Real estate specialist Avison Young says the region's two biggest cities have the necessary infrastructure to emerge strongly from the pandemic.
It cites the strength of residential capital markets and industrial performance as opportunities for growth post-lockdown for the Manchester region.
And it says Liverpool's port and booming life sciences sectors are key to the city region's recovery.
The reports are part of a series of city reports which explore the evolving realities of the UK commercial real estate landscape in the coming year.
City centres have borne the brunt of the effects of the pandemic, as opposed to less urban areas and Manchester has been hit particularly hard.
Avison Young's UK Cities Recovery Index showed that only London took a bigger hit economically during the height of the pandemic. However, Manchester has seen strong economic expansion over the past five years, driven by its services sector and growth in its number of new businesses, and as a result is now well positioned for a strong rebound in 2021.
The forecast sets out expectations that activity in residential capital markets will be robust and will contribute significantly to Manchester's recovery. Despite the relative affordability of home ownership in the city, the demand for rented housing is strong and, accordingly, Manchester has been a hot spot for build to rent (BTR) activity.
The city centre, in particular, has a high proportion of people living in the private rented sector.
The buoyant BTR market attracted the keen eye of investors in 2020, despite the difficult circumstances. The 2021 Forecast Manchester outlines that demand from investors is set to continue, underpinned by attractive fundamentals – the city has strong population growth, retains much of its top university talent and has been attracting a great deal of new business investment and venture capital funding.
The industrial investment market has undoubtedly made its mark during the pandemic and continues to go from strength to strength. Several substantial requirements indicate that the strong level of demand will continue in 2021, particularly once there is more clarity on Brexit, a factor which has seen some occupiers holding off final decision making on new space until they are able to commit to an operational strategy.
Avison Young's report says we are also likely to see greater occupier demand for last mile and the mid-box market translate into investor interest, as the industrial sector continues to mature.
With increased opportunity for pre-let mid-box development, occupiers' needs are reflected in specification and configuration changes, such as increased eaves heights, more loading doors and increased electric supply points.
Elsewhere, in the office market, there were some key deals signed during the fourth quarter, which brought a positive end to the year and a considerable improvement on the previous two quarters. In recent months, the smaller end of the market has been the most active, however, as lease events have been satisfied.
The report anticipates that mid-size office requirements will rebound in time, as businesses take a view on their occupational needs and the benefits of good quality office space.
Manchester is also likely to see its fair share of central government relocations from London as part of the 'levelling up' agenda, and the demand for good quality Grade A space will continue as occupiers put value in the quality of their accommodation.
Chris Cheap, principal and managing director of Avison Young's Manchester office, said: "Addressing the various issues created by the pandemic for our communities across Greater Manchester is clearly still going to take a significant amount time, with the need for the public and private sector working together to deliver the right solutions.
"Real estate will, undoubtedly, play its part with the strong elasticity of the central Manchester office and residential markets meaning those key economic drivers should return to form quickly, underpinning stability and growth."
He added: "The office market is rebooting with dynamics accelerated by COVID-19, making workplace experience more important than ever before. Central Manchester's depth and robustness when talking about all things workspace has been borne out again, with in excess of 800,000 sq ft of take up in 2020, which, whilst well below the norm, is clear evidence that even in the most difficult of trading conditions, Manchester's draw is strong.
"The industrial market has seen phenomenal performance over the past 12 months, and this will continue, but pivoting from developers will be required to augment the big box pipeline with last mile delivery models closer to our regional centres.
"2020 taught us that making predictions is something of a mug's game, however, as the vaccine roll-out provides more confidence, and the new reality emerges, there are some very clear dynamics that Manchester has the resilience and flexibility to react to brilliantly."
Meanwhile, the Liverpool region's growing reputation as a centre for excellence for life sciences, as well as its potential 'free port' status should provide opportunities for growth post-lockdown.
Prior to the onset of COVID-19, Liverpool was achieving strong growth relative to both the North West region and the rest of the UK, with the promise of 'levelling up' a source of optimism for the city.
The expanding Knowledge Quarter, which is already home to a number of world-renowned leaders in infectious disease, digital health and advanced manufacturing, will be critical to attracting more like-minded businesses and investment into the city in 2021.
The Government has also committed to moving 22,000 civil service jobs out of London and – aligning with Liverpool's strengths in life sciences – the likes of NHS England has been identified as a potential new mover to the city.
Possible increased trade between the UK and US following Brexit, as well as the bid for 'free port' status, also adds to the positive outlook for both Liverpool Port and the city region as a whole, which will be looking to bounce back to pre-COVID economic strength with employment growth forecast to be the second highest in the North West region by 2023.
If successful in its bid, the 'free port' would provide advantageous tax conditions, potentially providing a catalyst for development opportunities in the immediate and surrounding areas.
Elsewhere, other opportunities for increased inward investment could come in the form of the increased reshoring of call centres, as businesses with overseas offices look to bring operations back to the UK due to challenges being faced during the pandemic.
Liverpool's strong cultural offer, as well as its strengths in retail and leisure, which have continued to adapt to the changing and challenging landscape, will ensure that it remains attractive to occupiers and residents.
Stephen Cowperthwaite, principal and managing director at Avison Young in Liverpool, said: "After this latest period of lockdown, although recovery will take time, the resilience demonstrated by the local economy, as shown by the UK Cities Recovery Index, means that there is a firm foothold to launch Liverpool's recovery in 2021.
"Some trends, such as an increase in flexible working and deglobalisation, shifts that were already taking place but have been accelerated during the pandemic, are here to stay. But as a city, we know where our strengths lie and that allows us to hone in on those sectors and show the world that Liverpool is primed to bounce back."