City round-up: Renold; Real Good Food; Sosandar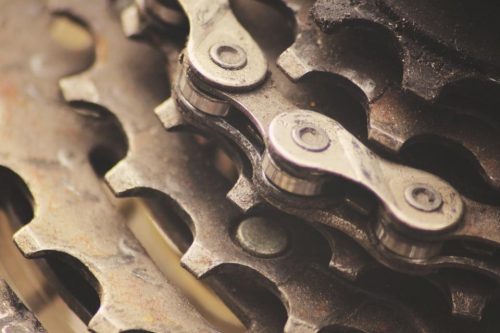 Renold, the Manchester-based industrial chain maker, said it has continued to deliver a robust trading performance, despite the impact of COVID-19 on its global markets.
In an update covering the three months ending December 31, 2020, it said the recovery in both revenues and order intake since the announcement of interim results in November has continued.
Consequently, and subject to no material disruption in the final quarter of the year, the board now expects adjusted operating profit for the second half of 2021 to be broadly similar to that of the first half.
Net Debt continued to fall during the three month period and at the end of December was £23.0m, a reduction of £13.6m (37%) from the start of the financial year.
While considerable market uncertainty remains, Renold benefits from significant geographic, customer and sector diversification.
The group's ongoing focus on cost control, operational efficiency, productivity, and cash management is helping to offset continuing volatility in the company's markets.
::
Real Good Food, the Liverpool-based food ingredients business, said its two divisions have continued to improve, even in the face of pandemic shutdowns, in a trading update ahead of ita annual general meeting later today.
The business comprises a cake decoration operation trading as Renshaw and Rainbow Dust Colours, and a food ingredients arm trading as Brighter Food.
The group said they are getting stronger and more resilient after a tough first half and while the near-term outlook continues to hold challenges due to COVID-19, improved third quarter trading demonstrated encouraging progress and provides confidence for the future.
Following the easing of some COVID-19 restrictions, encouragingly Q3 (September-December 2020) revenues and EBITDA were in-line with last year's third quarter at £19.4m and £1.7m, respectively, as well as being in line with board expectations.
The group said once COVID-19 restrictions are lifted, Brighter Foods is well placed to recommence the growth reported in 2020, capitalising on its additional capacity, market opportunities and new product innovation capabilities, while Renshaw should benefit more fully from its restructuring and greater focus on product innovation and customer service.
Executive chairman, Mike Holt, said: "It is pleasing that both businesses are getting stronger and more resilient, despite the current economic challenges and that the group's Q3 performance was much improved on the first half and in line with last year and board expectations. The board remains committed to reducing the group's debt burden and reviewing all initiatives to improve its capital structure."
::
Another period of record performance has been reported by Cheshire online fashion retailer, Sosandar, which was founded by former fashion journalists and co-chief executives Ali Hall and Julie Lavington.
A trading update covering the three months to December 31, 2020, showed revenues of £3.98m, up six per cent year-on-year, delivered with a £1.61m (66%) reduction in marketing spend. The EBITDA loss was reduced by approximately 60% compared with the same period in the prior year. December revenue was equal to revenue in September 2020, significantly better than anticipated given the pivot to minimal marketing spend during the month.
The business says it has strong sales with John Lewis and Next, with December being the highest month to date reflecting continued expansion of the product range. Net cash of £3.90m as at December 31, 2020, reflects the strong trading performance and continued careful cost management, the business said.
Following growth in the customer database through Autumn, the company said it is well placed to successfully navigate the next few months, with the focus being mostly on engaging with existing customers as well as prospects while the current lockdown measures endure.
Ali Hall and Julie Lavington said: "We are extremely pleased to report another period of record performance, particularly given the significantly reduced marketing spend and extremely strong comparatives achieved in the prior year. It is testament to the relevance and quality of our product that we have been able to deliver such a performance without the seasonal strong sales of party dresses, and shows our ability to understand and cater to our customers' needs.
"The agile nature of our business has enabled us to adapt quickly to the challenges and uncertainties within the retail sector. The resilience that the business has shown, both operationally and financially, demonstrates the strength of our business model and relevance of our products and customer engagement across a large end market."