Manufacturer expands into Italy with £6.1m acquisition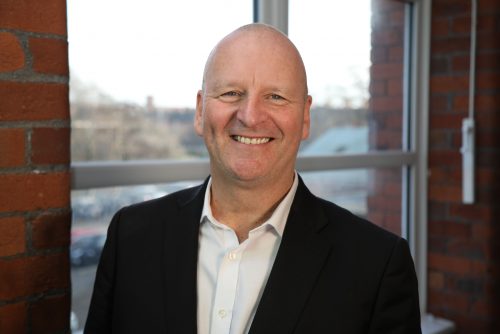 The Vita Group, a provider of polyurethane foam, has acquired Italian foam manufacturer IMPE SpA – a wholly owned subsidiary of Naples-based Natuzzi – in a £6.1m deal.
Vita, which employs 2,700 people across Europe and is headquarters in Middleton, Manchester, expects the deal to complete in the first quarter of 2021.
It will enable the business to gain an important foothold in Italy, which is the second largest furniture producing country in Europe and one of its largest furniture exporters.
The Naples site, which will be known as Vita Italy, will manufacture value-added and differentiated polyurethane foam for the Italian furniture and bedding industry, as well as expanding the group's trade links with the Americas and North Africa.
The site, which has production capabilities of 20,000 tonnes per annum, will enable Vita to release current production in Hungary and Romania to concentrate on further expansion in Eastern Europe and the Balkans region.
The acquisition will also further strengthen its long-standing partnership with world-leading furniture manufacturer Natuzzi.
In addition to purchasing the foam plant in Naples, The Vita Group will continue to supply Natuzzi with high quality materials, including new innovative foams for use across its global furniture portfolio.
Vita Group chief executive, Ian Robb, said: "This strategic acquisition establishes a further step in our ambition to broaden and strengthen our production footprint across Europe. We believe this is a win-win transaction for all parties and allows Vita to gain an established foothold in this important market."
He added: "Under The Vita Group umbrella, and with the assistance of IMPE's experienced workforce, we look forward to further investing in new plant and equipment to allow us to increase choice, innovation and continued support to our existing and new customers, while further enhancing our presence in the Italian bedding and furniture market."
Throughout 2020 Vita undertook capacity expansions in Lithuania, Poland and Romania, which will be online in 2021.
The capacity increases enable further investments into thriving new sectors, such as bedding (Bed in a Box) technology and production equipment in UK, France, Romania, and Germany.
These investments are supported with the creation of four distinct innovation centres across the group, based in Accrington (technical division), Corby (flooring division), while the comfort division has invested in Lithuania (chemistry and formulation) and its state-of-the-art bedding innovation centre in Middleton.