Shipyard secures four-year maintenance deal with ferry operator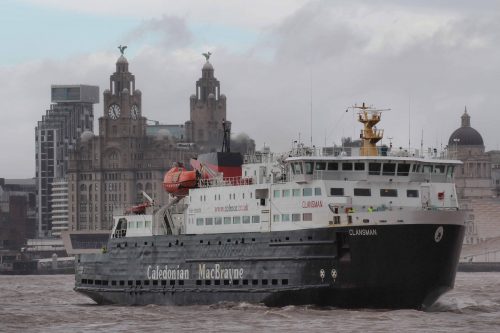 Birkenhead shipyard Cammell Laird has secured a new four-year contract with one of the UK's largest ferry operators for the annual maintenance and dry docking of five large vessels in its fleet.
CalMac Ferries has awarded Cammell Laird the contract with the option to extend it for two further one-year periods.
The contract covers the MV Clansman, MV Loch Seaforth, MV Lord of The Isles, MV Finlaggan and MV Hebrides – all of which provide an essential lifeline service from the Inner and Outer Hebrides to the Scottish mainland.
All five ferries are expected to dock at Cammell Laird between October and March each year, with the first vessels arriving in early 2021.
Neil Harden, Cammell Laird Shiprepairers & Shipbuilders commercial director, said: "We have enjoyed a long-standing relationship with CalMac Ferries, but this is the first time we've been awarded a contract of this length.
"This is particularly significant as it allows us to undertake more long term and strategic planning, which, in turn, will deliver greater cost efficiencies, value and vessel availability for CalMac.
"We have the optimum facilities to support CalMac's fleet with four docks to suit the larger vessels."
Julie Philpott, director of asset management at CalMac Ferries, said: "The team at Cammell Laird demonstrated a strong knowledge of our vessels and scored particularly highly on the technical and quality aspects of their competitive contract tender.
"We look forward to continuing with our long-standing relationship with the team at Cammell Laird.
"The longer term contract will afford us significant benefits, all of which help to maximise vessel availability and continue offering the best service for our customers."
CalMac Ferries is the UK's largest ferry operator, running 29 routes to more than 50 destinations across 200 miles of the Scottish West Coast and has been drydocking its vessels at Cammell Laird since 2003.
Cammell Laird was founded in 1828. The company's Birkenhead site expands across 130 acres and includes four dry docks, a large modular construction hall and extensive covered workshops.
It is also at the centre of a marine and engineering cluster, with easy access to support services, classification societies and port state authorities.