ADHD charity expands with move into new city centre premises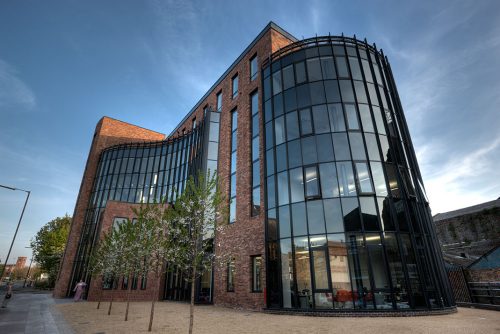 ADHD Foundation-The Neurodiversity Charity will move into new premises as part of a period of rapid growth for the organisation, the leading neurodiversity, mental health and education charity, and the largest user-led ADHD agency in Europe.
The foundation will be located in more than 1,000 sq ft in The Women's Organisation building on St James Street, in Liverpool's Baltic Triangle.
During 2020, the foundation, which is currently located on the city centre's Dale Street, will have created 12 jobs by the end of the year, including a digital and special projects manager to support the development of online resources, its social media platforms – which attract 140,000 followers – the redesign of its website, and the foundation's Neurodiversity Umbrella Project, which is set to expand in 2021.
In the last year alone, the foundation has invested £140,000 in new technology to streamline its systems, make the business more cost efficient, and ensure its services are more accessible in response to the COVID-19 pandemic, particularly those living in digital poverty.
The foundation's board has also been transformed to reflect the substantial growth and influence over the past decade.
The 16 trustees comprise nationally-recognised experts in the field of education, social care and mental health, with experience in digital innovation and influencing public policy within the national political landscape. The new board also reflects a stronger corporate and social responsibility focus.
Foundation chief executive, Dr Tony Lloyd, said: "Our greatest strength – apart from the quality of our work and outcomes – has always been our adaptability. We always find new ways around the rocks in the river and carve out new opportunities to make a difference, whether that is through services, social media, or influencing national policy and provision through our work with the All-Party Parliamentary Group for ADHD and other national forums and strategy groups.
"2020 has been no exception, and the foundation continues to be dynamic and enterprising in order to achieve its strategic objectives and best support its service users now and post-COVID."
He added: "We are really excited about moving into our new premises and making it our home. Having more space to breathe and being located in the heart of the city's creative hub will no doubt serve us well in our aims to come up with new and innovative ways to empower and enable the neurodiverse population to achieve their potential."
Maggie O'Carroll, The Women's Organisation chief executive, said: "The ADHD Foundation is growing its services locally, nationally and internationally. As a social business it exemplifies what can be achieved through being a mission and values-focused business.
"Its commitment to service users and their families is outstanding. Its leadership in the field of neurodiversity has been driven by research and innovation, working at scale and sharing best practice. We are delighted to welcome it to 54 St James Street where we are sure it will take the next steps in its growth and development, and we will be here to support in any way we can."
ADHD Foundation-The Neurodiversity Charity, is an integrated health and education service for the one-in-five people living with a neurodiverse need – ADHD, autism, dyslexia, dyspraxia, dyscalculia, and Tourette syndrome.