North West Business Briefs: BDO; Warden Construction; Peel L&P; Anwyl Partnerships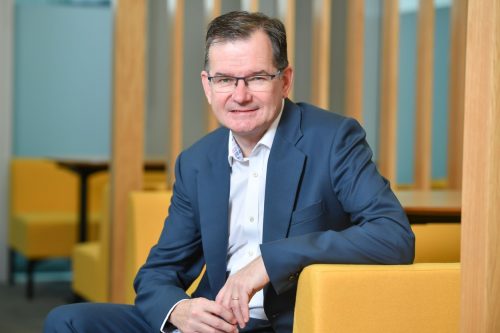 Accountancy and business advisory firm BDO has welcomed 20 new trainees with a further 25 roles available to start later in 2021.
BDO's North West team welcomed its 2020 cohort in November compromising both graduates and apprentices.
The new joiners took part in virtual inductions while BDO's workforce continues to work remotely as a result of COVID-19.
Applications are now open for trainee roles starting in 2021, with the majority of trainees able to undertake a level-7 apprenticeship programme – a qualification equivalent to a Master's degree. More than 80% of new trainees in the North West will be recruited to BDO's audit department, demonstrating continued investment in its audit practice.
Ed Dwan, partner and head of BDO in the North West, said: "2020 has been a year like no other but, despite the immense challenges facing businesses and individuals alike, we are delighted to have recently welcomed more than 20 new trainees to our teams based in Manchester and Liverpool, and even more in 2021.
"Through a combination of the latest technology and a unified approach by our 343-strong team in the North West, we have been able to support our clients and communities during the global pandemic from our homes. This flexibility and focus on our core purpose to help people succeed, will allow our new cohort of trainees to still fully immerse themselves into their first few months with BDO, while the vast majority of our colleagues continue to work remotely."
::
Preston-based Warden Construction has secured a place on the NHS Shared Business Services (NHS SBS) framework agreement for PS-Works: Public Sector Construction Works.
A joint venture between the Department of Health and Sopra Steria, NHS SBS was established to drive improved corporate services to the NHS and wider public sector, which improve efficiency and quality, save time and money, and support world class patient care.
The construction contract, one of the biggest frameworks to be rolled out in 2020, provides a compliant route for the NHS and any public sector organisation to access construction works projects. It covers all types of building and construction works, demolition, alteration and refurbishment works packages, including related design services as required for a design and build or construct only project.
The duration of the framework is three years, running until December 2023, with the option to extend by two further two-year periods up to 2027, with a total framework spend over the seven years forecast to be £10.5bn.
Warden's managing director, Richard Kenworthy, said: "This appointment continues to bolster our expanding healthcare portfolio which sees the business enjoy long-term partnerships with leading health providers and operators across the North West region. I'm aware that the existing NHS SBS consultancy services framework has proved a huge success since it started back in 2018 and our healthcare team is keen to promote the benefits of the contractor works framework to our client base to assist in replicating the same success during the forthcoming years."
::
Regeneration business Peel L&P has reaffirmed its commitment to supporting the UK to achieve a green post-pandemic recovery with the launch of a new division and a strengthened focus on its natural resources and energy development activity.
Peel NRE brings together the skills of the already well-established Peel Energy, Peel Environmental and Peel Water teams to help drive the nation's clean growth agenda, support a circular economy and help achieve regional climate emergency targets.
Peel NRE builds on Peel L&P's 20 years' experience of delivering successful energy projects with plans to secure 300MW of additional renewable energy through wind and solar over the next five years including taking forward proposals for its Beaw Field and Mossy Hill wind farms on the Shetland Islands.
Its flagship 54-hectare Protos resource and energy hub in Cheshire is developing a cluster of low carbon energy generation, supporting industry through local networks as well being at the heart of the Net Zero North West industrial decarbonisation cluster.
Myles Kitcher, who has headed up Peel L&P Environmental for the past 14 years, will lead the new business as executive director. He said: "Peel NRE is already under way on a number of projects to help drive forward the nation's clean growth and a circular economy whereby we reuse and recycle as many products and materials for as long as possible. Bringing our specialisms together as one business harnesses our strengths and with this, I believe we can do more, drive better results and improve innovation across the sector and in the North at a time when it's needed most."
::
Anwyl Partnerships, specialists in the provision of residential land and build developments, has secured one of six places on the coveted Torus Development Framework.
The company, based in Ewloe, near Chester, has welcomed the recent award which will strengthen its existing partnership with Torus, under which it is due to commence work on a £24m affordable housing project in Rock Ferry, Merseyside, which includes 102 extra care apartments and 84 new affordable homes.
Additionally, the partnership has seen the recent handover of Torus' flagship 97-apartment retirement living scheme, Harpers Green in Warrington.
The new framework is set to run for four years and includes new-build affordable housing projects with a value of £10m-plus across the North West.
Managing director, Tom Anwyl, said: "Securing a place on such a large, prestigious and ambitious framework is quite an achievement. There is much synergy between ourselves and Torus whose overarching aim is to create quality affordable and social housing across the region."