North West Deals Review – December 2020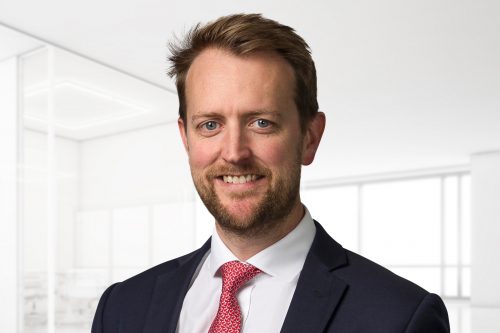 By Michael Loudon, Partner, Clearwater International
Despite deal activity expected to slow down during the festive month, the North West remained incredibly busy with several standout transactions completing before the end of the year.
One of the largest transactions to complete came from Manchester-based online giant The Hut Group and its triad of acquisitions totalling £320m.
The first included the transatlantic acquisition of Dermstore.com, described as America's 'number one pure-play online retailer of prestige skincare and speciality beauty brands' for £260m, with a further £59.5m spent on two of its long-standing UK-based nutrition product suppliers, a flavour company called Claremont Ingredients and a fruit ingredient supplier, David Berryman.
Earlier in the year, The Hut Group raised £1.88bn following successful flotation on the London Stock Exchange, and then followed up with the acquisition of American skincare brand Perricone MD to add to its beauty portfolio.
Industrial boom
The industrials sector has been particularly busy with a number of notable deals in December.
In a cross-border transaction, Turkish mining group Eti Bakir acquired the £75m-turnover chemical company, ICoNiChem, based in Widnes.
The business had been part of the Shepherd Chemical Company before it was purchased by GIL Investments in 2016 for £6.6m, demonstrating recent rapid growth for the business.
It produces inorganic salts of cobalt and nickel, which are used in a range of industrial processes, such as adding corrosion resistance to alloys and as catalysts for hydrogenation and electroplating.


Meanwhile, manufacturer Coral Products sold its plastic mouldings and food packaging divisions to Rotherham-based One Plastic for £7.8m.
One Plastics is the UK division of IPL Plastics Group, a global plastics business with annual revenues of more than £500m.
M&A drivers
Business services is another sector attracting strong M&A activity, particularly in the North West.
Manchester-based digital transformation consultancy Step 5 merged with TXM Group, a £220m turnover business in Milton Keynes.
The merger provides an opportunity for Step5 to continue its rapid growth strategy and will follow demand from businesses increasingly looking for expert resource to scope, manage and implement new digitally enabled solutions, from business management to logistics and data handling.
In another notable business services deal, Manchester-based Far Logistics has acquired Candour Logistics in what it hopes will be the 'first of many acquisitions' for the business.
Far Logistics, is part owned by the Cardinal Maritime Group, whilst Candour has grown into an £80m turnover business and its revenue growth has appeared twice in the Sunday Times Fast Track 100 list.
Private equity investments show no sign of abating, evidenced by WestBridge backing the senior management team at Manchester-based construction software company Eque2 to acquire the business from its existing shareholders.
The transaction will provide a successful exit for LDC, which backed the business in late 2017.
On a final note, Cheshire-based Pets at Home's Specialist Group has been acquired by Linnaeus Group, a subsidiary of Mars Veterinary Health, in a deal worth £100m.
Specialist Group includes a number of veterinary clinics based in locations in the North and Scotland.
The future
Expectations of changes to the Capital Gains Tax regime at the upcoming Budget have certainly played a role in driving the current heightened level of market activity, in particular within the owner managed business community.
However, this should not mask the strength, depth and resilience of the high-quality businesses in the region, which continue to drive global interest.
Even with the continued shadow of COVID-19, the mood in the market is extremely positive and that gives us great optimism of continued North West success stories and a buoyant market that should extend well into Q2 and beyond.
Deals included:
https://www.thebusinessdesk.com/northwest/news/2071854-the-hut-group-embarks-on-320m-
transatlantic-christmas-shopping-spree
https://www.thebusinessdesk.com/northwest/news/2071843-manufacturer-sells-divisions-to-global-
plastics-group
https://www.thebusinessdesk.com/northwest/news/2071739-turkish-mining-group-buys-chemical-
business
https://www.thebusinessdesk.com/northwest/news/2071141-digital-consultancy-joins-forces-with-
220m-turnover-business
https://www.thebusinessdesk.com/northwest/news/2071733-logistics-company-drives-forwards-with-
major-acquisition
https://www.thebusinessdesk.com/northwest/news/2071289-multimillion-pound-backing-for-mbo-at-
construction-software-company
https://www.thebusinessdesk.com/northwest/news/2070554-birmingham-vet-group-sin-100m-swoop-
for-pets-at-home-businesses