Wigan Athletic administrators in talks with four potential bidders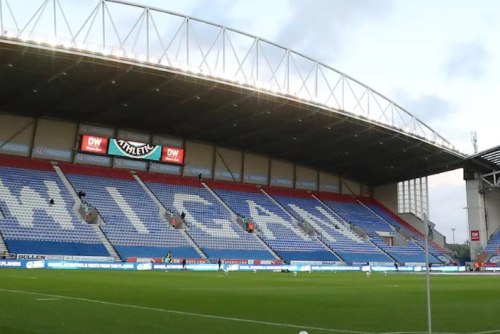 The joint administrators of Wigan Athletic FC are in talks with four possible bidders for the club.
It follows the collapse of the proposed takeover by the preferred Spanish bidder earlier this month.
Begbies Traynor, which was appointed administrator in July last year, invited new bids and revealed today that 38 enquiries were made.
To proceed with a bid parties must provide proof of funds of £7m, of which £3m is required to meet the purchase price and £4m to convince the English Football League (EFL) that there are sufficient funds to run the club until June 2022.
By Thursday night (January 21), 14 active interested parties were in contact.
Of these four have supplied the joint administrators with certified proof of funds and are proceeding to the next stage of the process.
The other 10 parties are at different stages in carrying out their due diligence and communications are continuing on a daily basis. The joint administrators said no exclusivity has been granted to any party and there is no final date for offers.
Begbies said: "We have continued to liaise with the EFL on the process and had discussions with the supporters' club. Once the EFL approve any of the bidders we hope to then move quickly to agree final contracts and move to completion.
"We believe the last week has seen the process move in a positive way although there is still a way to go."
The Begbies update also revealed that the joint administrators have rejected offers for players Kyle Joseph and Tom Pearce from Championship clubs and Sean McGurk from a Premier League club.
Due to EFL restrictions on squad sizes when in administration, some players have been allowed to leave to enable new players to come in.
All recent decisions regarding players in and out have been endorsed by the first team or academy management team at the club.