NW healthcare property group named as RLWC2021 Community Health Partner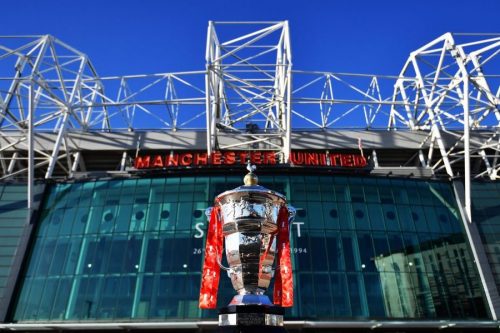 Rugby League World Cup 2021 (RLWC2021) has today announced Warrington-based Assura as the tournament's Official Community Health Partner, further underlining its commitment to creating positive social impacts within communities.
Assura, a FTSE 250 company, develops, invests in and manages a portfolio of almost 600 primary care medical centres which are bases for NHS teams serving millions of people across the UK.
The sponsorship is Assura's first in sport, and it joins Eversheds Sutherland, Deloitte, Manchester Metropolitan University, Kappa, Kuehne+Nagel and Cazoo as official sponsors of RLWC2021.
As part of the sponsorship, the Assura Community Fund will launch a RLWC2021 Grants Programme with a minimum of £100,000 available to help charitable and voluntary sector organisations deliver health and wellbeing activities.
The grants will educate and teach skills to contribute to improved emotional health and wellbeing, gaining support for life challenges and providing increased activities and opportunities to improve self-confidence, self-esteem and belonging.
The grants will be given to health projects working from, or with, rugby league community clubs, existing recipients of the RLWC2021 CreatedBy Capital Grants Programme, and within the 18 RLWC2021 host towns and cities.
Online applications will open from February 1, 2021, with a submission deadline of February 28, 2021, and successful applicants receiving one-year grants by May 15, 2021.
The partnership will align with RLWC2021's Mental Fitness Charter which is educating people to look after their own mental fitness, and of those around them, at a time when mental and physical health is such a priority.
Jonathan Neill, RLWC2021 commercial director, said: "Our partnership with Assura is another example of RLWC2021's commitment to delivering positive social impacts, and the role that businesses can have in helping us deliver the tournament and our purpose led approach.
"Our partnership strategy has been focused on bringing new brands into the sport and creating integrated and connected partnerships that meet our mutual objectives. The addition of Assura to our partner portfolio is tremendous news, and their community fund grants programme will make a positive difference across many communities."
Jonathan Murphy, Assura chief executive, said: "If there was ever a time when the 'Power of Together' was a crucial message, it's now – and that's why we are so excited to be partnering with Rugby League World Cup 2021 to create a legacy for health in local communities.
"We're proud to be a business based in the Rugby League heartland of Warrington and with our shared ambitions on social impact, it's a privilege to be working with the volunteers, players, support teams and partners on what will be such a special tournament."
RLWC2021 will be based in a wide range of venues across the country – including Liverpool – hosting games across the men's, women's and wheelchair tournaments, which will take place at the same time. Preston has also been chosen to be a training base for the international sporting event.
The RLWC2021 organising team is based at Quay West, in Manchester's MediaCityUK.
The tournament culminates in a showcase double header final at Old Trafford, Manchester, on November 27, 2021.