Bar operator sets sights on city centre opportunity with Easter opening pencilled in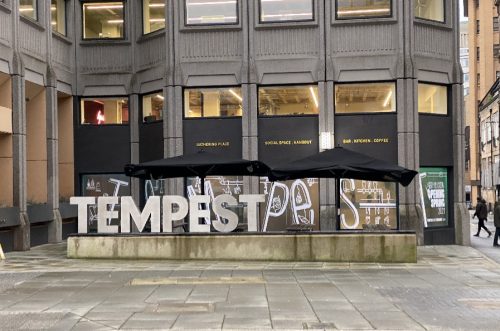 Independent Liverpool bar operator Ma Pub Group has agreed terms for the former Hus café bar unit in the city centre.
Hus was based in Capital & Centric's Tempest Building on Tithebarn Street in Liverpool's business district.
The new venture is likely to employ up to 40 part- and full-time staff with a refurbishment budget of around £250,000.
Ma Pub Group is headed by Iain Hoskins, and also runs Ma Boyle's Alehouse & Eatery which celebrated its 150th birthday last year.
Two other locations, Ma Egerton's Stage Door and Bøck Biere Café (Manchester) were recently sold from the estate.
The unit spans more than 5,000 sq ft across ground floor and a basement events space, with an imposing frontage which also comprises a roof terrace that was a feature of the site when it previously operated as Hus.
The new venture is to be called Tempest on Tithebarn, with a heavy nod to New York's meatpacking district eateries, focusing heavily on brunches, lunches, cocktails and craft beer.
A provisional Easter opening has been suggested, dependent on lockdown restrictions, but Hoskins is keen to take full advantage of the outside and roof-top space with good weather, while social distancing will be in place.
Iain Hoskins said: "The café bar unit at the Tempest building is an incredible space, with the addition of some fantastic outside areas that are an absolute premium for the times we are living in right now.
"Tempest on Tithebarn will be an exciting addition for the business community, with which we already have a long standing relationship, having run Ma Boyle's locally for the past six years."
He said Liverpool's business district is unlike any other UK city's CBD: "It's so diverse – you have the commercial element interwoven with a heavy student offering as well as the great variety of residential, hotels and leisure mix – and being only a stone's throw from the docks and Liverpool One."
And he added: "Most other CDBs are incredibly dry – full of chains and tend to become ghost towns during the evenings or weekends. Liverpool's offering is very different and what we'll be providing is a really rounded offer that appeals to all of that."
He said: "The Tempest Building boasts some incredible creative companies and the building is a real hub alongside the many new developments in Old Hall Street's Capital Building and Exchange Station/Pall Mall office scheme."
Mr Hoskins admitted that the lack of footfall created by the pandemic is a worry and will continue to be so until we fully know that we have beaten COVID-19 and office staffing levels return to normal.
But he said: "However, as we've found with Ma Boyle's, the weekday office trade is actually only one of many parts that will make up our core audience. At its heart, great food, coffee and drinks, along with the incredible homely service that have made people keep coming back to Ma Boyle's is what will drive this new business."