North West Business Briefs: County District Centre; Ditto Coffee; Character Group; Alliance Manchester Business School
A £1m stimulus programme has been launched to help regenerate a key area of North Liverpool in a unique partnership involving Everton Football Club and Merseyside Police.
Liverpool City Council has set out a 10-year masterplan for the County District Centre, the historical retail heart of the Walton community, after it was awarded £1m from the Liverpool City Region Town Centre Fund.
The seven strands of the Country District Centre masterplan are: The Vision , setting the ambitions of the district centre for the next 10 years; Enterprise, employability and training; Community Hub, refurbishing Spellow Library to be a multi-service inclusive space; Business Fund, a small grant for businesses to improve their business; County Community Police Team; Creative Community; Christmas on County, to bring a spectacular Christmas display for the community in December 2021.
Everton and Everton in the Community have a track-record of community-led partnership regeneration in L4. The club and its official charity, Everton in the Community, has invested more than £10m in bringing to life the Everton Free School and Football College, The People's Hub, where some of the charity's award-winning programmes are delivered from, and The Blue Base, home to programmes for the elderly and disabled.
Acting Mayor of Liverpool, Cllr Wendy Simon said: "There is a proud history in the County and Walton Road community that deserves a bright future – and the people who live and work there now have a golden opportunity to shape that story."
Richard Kenyon, chief executive of Everton in the Community, said: "We look forward to working alongside Liverpool City Council, Liverpool City Region Combined Authority and other partners on a project that will help revitalise County and Walton Road. This project will allow us to further extend our work with local people and help to deliver a new district centre that will bring many exciting new opportunities for people within the local community."
::
Following the success of its first venture at Oxford Place on Oxford Street in Manchester city centre, Ditto Coffee is launching a second, flagship coffee shop at another Bruntwood Works' building, Union on Albert Square.
The expansion at such a challenging time for the hospitality sector is the product of an ongoing, collaborative partnership between Bruntwood Works and Ditto Coffee, which is due to open its fourth outlet in Spring, using coffee roasted and supplied by Liverpool-based artisan coffee roaster, Neighbourhood Coffee.
The new concept will have an entrance opposite the Town Hall on Brazennose Street and intends to be a destination for coffee and music lovers from all over Manchester and beyond, as well as providing food and drink for businesses based at Union, the surrounding business district and visitors to the city.
Natasha Murphy, head of operations at Ditto Coffee, said: "We're really pleased to be sharing some positive news after an incredibly challenging year. We can't wait to get stuck into this concept which we've worked hard to develop in partnership with Bruntwood Works. Our Oxford Road shop was a huge success, and we're delighted to be extending our presence in Manchester, a natural home for us as a brand with music at its heart."
Charlotte Wild, head of retail and leisure at Bruntwood Works, said: "The success of their shop on Oxford Street, shows just how well the brand has resonated with the Manchester audience. We're excited to be supporting them on their journey to a second flagship site … and we're particularly delighted that our HQ is right upstairs as we look forward to catching up with colleagues and friends over coffee and lunch again before too long."
::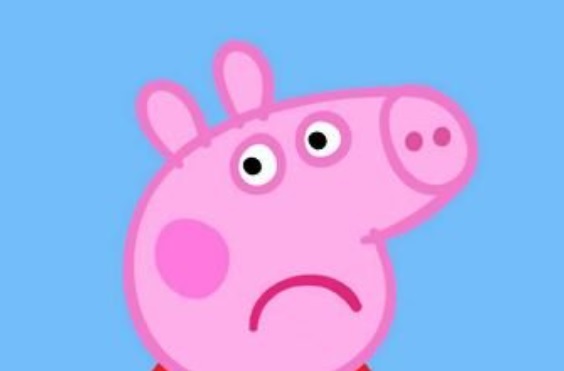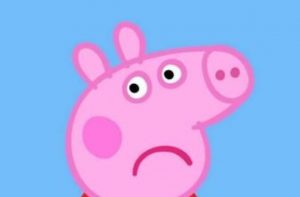 Oldham-based toys group, Character, has revealed it has reached agreement, and signed contracts, with the brand owner, Hasbro, to continue its current Peppa Pig wood products licence through to December 31, 2023.
The deal will also see it significantly extend the product range under that licence.
As previously reported, the new toy product categories to be added to this licence include basic plush, eco plush, feature plush, activity toys and a nursery product range .
Character has also confirmed the sale of the freehold to its over-spill warehouse premises at Vernon Works, Oldham.
Consequently, the group will receive £3.5m (plus VAT) in cash.
::
Alliance Manchester Business School (AMBS) has embarked on a strategic partnership with Webhelp, a global customer experience and business solutions provider, to pursue collaborative research projects and create new recruitment pathways for students.
For AMBS, the new partnership will see senior executives from Webhelp guest lecture at AMBS and provide industry insight into potential new programmes. The two organisations will also collaborate on joint research with a specific focus on AI, automation, analytics, robotics, DevOps, and API development. Webhelp will provide University of Manchester students, graduates and alumni career opportunities through its global career service portal.
Prof Fiona Devine, head of Alliance Manchester Business School, said: "As a business school, we are keen to support high growth businesses and our focus on digital futures, innovation, organisational excellence, and supporting the development of people aligns with that of Webhelp. We want to build long-term, mutually beneficial relationships with key players in the industry. So when Webhelp came to us, it was clear that they were trying to achieve something that played to our strengths."
David Turner, Webhelp UK chief executive, said: "Forging a partnership with an establishment like Alliance Manchester Business School will positively shape the future of our business. Alliance MBS has an outstanding reputation, but the most important thing for our people-first business was making sure our organisations were culturally the right fit to work together.
"The relationship will drive new opportunities for our people and our clients, as well as recruitment opportunities for promising graduates. We're looking forward to fostering a genuine cooperation through which we can mutually learn and inspire each other."