Educational specialist clinches four international deals worth £2.5m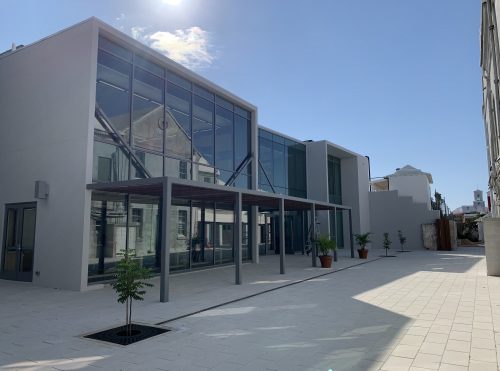 Manchester-based CES Holdings has clinched four new projects worth up to £2.5m.
The company is the UK's largest exporter of education and learning resources to international schools, working with global suppliers and publishers delivering educational resources to more than 90 countries worldwide.
Its four projects will be undertaken on separate sites across Europe, South East Asia, and the Middle East, spanning a diverse range of learning environments, including science laboratories, design and technology (DT), performing arts, early years, libraries, and general classroom resources.
Work will include:
The consolidation of three campuses into one for a school in Amsterdam, which will accommodate 1,200 pupils. CES will provide furniture for new early years and primary settings, in addition to dining areas.
Provision of a wide range of education resources and library books for a school in Indonesia.
The design and installation of classroom environments for two new-build schools in Qatar, including DT and science laboratories, fixed furniture, and structural works.
Several North West manufacturers and suppliers will collaborate with CES on the provision of equipment and furnishings, including S+B UK, commercial laboratory furniture manufacturer, and Flamefast Education, a supplier of workshop solutions.
Spaceright Europe, based in Cumbernauld, Scotland, will provide nursery furniture for the Amsterdam project via its subsidiary company, Millhouse.
Works are scheduled to begin in Spring and anticipated to conclude in late 2022.
Matt Palmer, international director at KCS Group and director at CES Holdings, said: "After a challenging year for the education sector globally, these project wins mark a significant step forward both for CES and the wider sector.
"We have worked closely with schools during this time, creating COVID-safe learning environments and ensuring they have all they need for the delivery of the English curriculum to pupils overseas.
"This investment in new equipment and facilities demonstrates the confidence in the marketplace during what has been a tumultuous period."
He added: "Our UK-based supply partners represent the best of the best in the global education landscape. We look forward to working together to deliver these inspirational learning environments that will be enjoyed by pupils for many years to come."
With a focus on primary and secondary education, CES's comprehensive procurement package is tailored to meet the individual needs of schools, sourcing and exporting items to international schools with an English curriculum, including books, furniture, and classroom equipment.
Established more than 40 years ago, the company employs 70 staff at its base in Manchester. In 2020, it was acquired by KCS – a subsidiary of Kent County Council and one of the largest local authority-owned trading organisations in the UK.
In addition to its latest project wins, CES is looking to the future, enhancing its credentials with a new online trading platform targeting international schools around the world.
Past projects include the design of an innovation centre, mathematics classrooms and extensive collaboration spaces at The Bermuda High School in Hamilton, Bermuda, and the installation of DT labs and provision of a broad range of education resources to The Oryx International School in Doha, Qatar, operated by Stockport-based international schools' group, Orbital Education.