North West profit warnings up 45% in 2020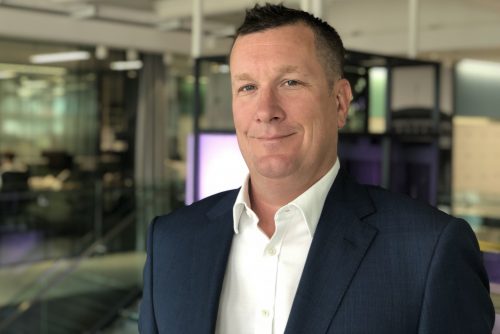 The number of profit warnings issued by North West-listed companies increased significantly to 48 in 2020, compared with 33 in 2019, according to EY's latest Profit Warnings report.
The figure is a 45% increase on 2019 and is significantly higher than the peak of the financial crisis in 2008, when 33 warnings were recorded in the region.
In the North West, warnings were heavily weighted to the first quarter of the year, when 29 were issued.
Companies in FTSE consumer discretionary sectors – including retailers and travel and leisure – were hit the hardest throughout the year, with 16 profit warnings issued in 2020.
Sam Woodward, EY-Parthenon turnaround and restructuring strategy partner in the North West, said: "The majority of North West businesses issuing profit warnings last year did so in the first quarter and 83% of all profit warnings issued during the year cited COVID-19 as a factor, many in the wake of the initial shock of the first lockdown in March.
"Since then, retailers and leisure business continue to be severely impacted, but profit warning levels have fallen as the year has progressed.
"Many businesses have been treading on thin ice for months with government support propping them up.
"While there is speculation these measures could be extended until the Summer, the countdown has started, and in weeks or months we'll find out how many companies can keep their head above water."
The number of UK listed companies at risk of insolvency has doubled in the last 12 months.
In 2020, there was a surge in the number of UK listed companies issuing three or more profit warnings in a 12-month period – typically up to one in five of these companies enter administration within 12 months of the third warning.
Sixty two UK listed companies issued at least their third profit warning in 2020. These companies represent five per cent of all UK listed companies, and 10% of the FTSE 350. The 2020 total (62) is almost double that of 2019 when there were 32, and is more than double the 31 recorded in 2018.
A total of 583 profit warnings were issued by UK listed companies in 2020 – this is the highest annual total in 21 years of EY research, 15% higher than the previous record of 506 in 2001. This historic high contrasts with very low levels of corporate insolvency.
Woodward said: "The record breaking levels of profit warnings, particularly from the first half of the year, are at odds with the significantly low number of corporate insolvencies. Insolvencies in the UK haven't been dodged, they've been deferred and we're likely to see an influx of these from Spring onwards.
"For businesses that avoid administration, the mission ahead is immense, but not insurmountable.
"Balance sheets and capital are a top priority.
"While many businesses have sustained or built cash reserves, they have done so by deferring significant outgoings and accessing government and bank support. When this support falls away, cash reserves may deplete rapidly to fund working capital, the return of staff, pay rent and rates, as well as service much higher levels of debt.
"Meanwhile, supply chains continue to demand attention as we adjust to new trade agreements post-Brexit. Further reconfiguration is also needed as pressure intensifies for companies to adapt and remain relevant to customers, with a sharpened focus on their purpose and contribution to society."
Of the total 583 profit warnings issued by UK listed companies in 2020, 86% (499) were attributed to COVID-19.
The sectors with the highest percentages of companies issuing profit warnings last year were those most affected by the implications of lockdown restrictions on consumer behaviour – for example retail, travel and leisure. In 2020, 19% of FTSE Retailers issued their third or more profit warning, while the equivalent figure for FTSE Travel and Leisure was 16%.