North West Business Briefs: Lakeland Bake; LCR Combined Authority; Equilibrium; Martin Robert-Hall; Cadent
A family-owned bakery in Cumbria has expanded its partnership with supermarket Aldi with the launch of its novelty heart-shaped crumpets rolling out in stores nationwide this week, in time for Valentine's Day.
Lakeland's other novelty creations have included a Christmas tree, bunny and a spooky ghost and the Carlisle company has been supplying Aldi with its own-label crumpets since it opened its bakery back in 2006.
The long-term partnership has helped the bakery enjoy significant growth over the years, including site expansion and the employment of around 65 people to meet the growing demand from Aldi.
Lee Ingram, business development consultant of Lakeland Bake, said: "Following on from last year's success, we are pleased to be supplying our special heart-shaped crumpets to Aldi stores across the UK this Valentine's Day. Aldi's support has been vital to growing our business over the last 15 years.
"After a fire destroyed our factory they helped us build back bigger and better with a larger factory and enabled us to employ even more staff to cater for a wider range of events. We're now proud to ship our much-loved crumpets all around the world."
Julie Ashfield, managing director of buying at Aldi UK, said: "Lakeland Bake has been a trusted partner over the last 15 years and we are delighted to share its heart-shaped novelty crumpets with our shoppers this Valentine's Day. We look forward to continuing our work with Lakeland Bake in the future, bringing more of their wonderful creations to our shelves."
::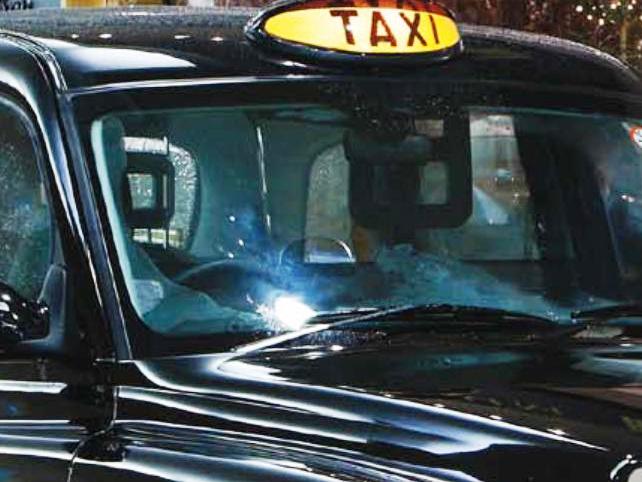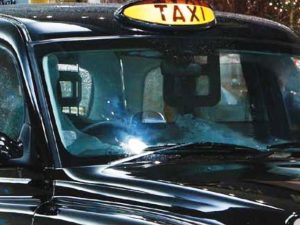 A further £2m fund, established by the Liverpool City Region Combined Authority to enable its six local authorities to contribute to the costs of taxi licences, has been announced, taking the total support package to £3.5m.
Established in October last year, the first round of the fund enabled the six local authorities to provide £100 each towards the cost of the taxi licence for taxi drivers resident in the Liverpool City Region. The leaders and acting mayor of the city region's six local authorities and the Metro Mayor have now agreed to increase that fund to a maximum of £3.5m.
Drivers who have already received the £100 grant are eligible for an additional grant of £200, and a £200 grant will also be available to drivers who have not yet applied for support.
City region leaders have also continued to campaign for the Government to increase the amount of specific financial support they are providing for taxi drivers and other self-employed people and freelancers impacted by the pandemic – many of whom are still not eligible for any of the national support schemes.
A joint statement said: "We acknowledged when we launched this fund that it was a gesture of support. We know that this additional funding is still largely symbolic but have made it available in recognition of the ongoing impact of the pandemic."
::
Equilibrium Financial Planning, based in Cheshire, has formed a steering group of current employees as it picks up the pace on its culture strategy.
The group, called the Employee Council, will meet quarterly to give the company's senior team feedback on engagement and wellbeing activity that has taken place, and suggest where improvements could potentially be made.
Equilibrium's managing partner, Gaynor Rigby, who spearheaded its pioneering approach to employee happiness, said that the newly formed group will allow the senior team to put its approach to culture into practice more efficiently.
She said: "It's impossible to build an award-winning culture strategy by throwing lots of perks and freebies at people and hoping for the best. This is where we've found a lot of companies tend to go wrong.
"It requires an approach which is rooted in data and backed by consistent feedback which is appropriately analysed and acted upon. Since day one, that has been our method – our company culture is evidence-based, and though headed up by myself and our dedicated culture team, is something which is fed into by everyone at Equilibrium."
::
Business coach, Martin Robert Hall, is offering free motivational mindset training sessions to Manchester businesses as they deal with the challenges that have arisen during the pandemic.
The initiative, named Motivational Mondays, is now in it's fourth successive year and takes on even more significance in 2021 as busines leaders and their teams deal with brand new challenges around motivation, mental health and a lack of contact with their colleagues.
Martin originally launched the idea in 2018, which saw him bring his unique brand of leadership and mindset training to Manchester's top businesses and resulted in him being crowned Business Coach of the Year at the International Coaching Awards.
The campaign was designed to support the Manchester business community, sharing skills around resilience and mental strength at a time when people really need it. Instead of Martin charging a fee for his time, he encourages those who take part to make a donation to Mind Manchester, who support people young and old with their mental health.
He said: "If my Motivational Mondays Initiative can help employers with a simple solution and give their people some extra support during a period of darkness, no matter how small, I will feel I've made a difference in my own way."
::
Local gas network Cadent has completed a major upgrade of one of its oldest depots, in Crewe, as work gets under way on creating its newest in Stockport.
Together, the projects represent a £1m investment by Cadent, which manages North West England's 21,000-mile piped gas distribution system. Cadent is also a major force behind moves to replace fossil gas with hydrogen, as the UK looks for carbon-neutral ways to meet its energy needs and achieve 'net zero' by 2050.
Its depot in Crewe, off Stewart Street, is the base for the Cadent engineers who cover the middle and southern regions of Cheshire. More than £360,000 has been invested here to create new office and welfare facilities, upgrade security systems and improve the environmental aspect of the depot, which includes the installation of new charge points for electric vehicles.
Meanwhile, 50 miles away in Stockport, £650,000 is being invested to create a new office space and logistics hub, after Cadent agreed a 10-year lease on a 26,600 sq ft facility on Corrie Way, Bredbury Industrial Estate. This work started in January.
The new Corrie Way depot will be home to engineers who cover an area to the south of Manchester. It will also house a logistics function and provide space for specialist olfactory (the sense of smell) and rhinology work that Cadent delivers.