Liverpool COVID testing firm creates 150 jobs in seven-figure expansion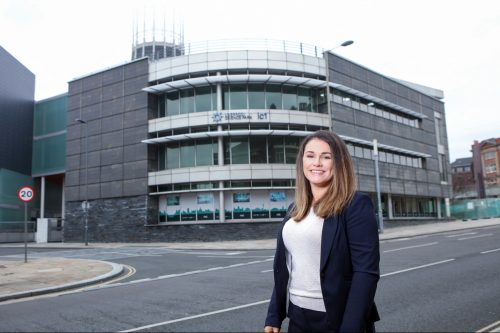 BioGrad Diagnostics has invested a seven-figure sum in a move that will see its operations expand with the opening of three new clinics in London and the creation of 150 jobs, including 120 in Liverpool.
The company, which in December became the only North West-based firm to be added to the Government's list of approved, private, COVID-19 test providers, will open clinics at locations near Regent's Park in central London, London Heathrow Airport and ExCel London.
BioGrad said it continues to pioneer the way in the global fight against COVID-19, providing responsive, dynamic and cost-effective antigen and antibody testing up and down the country. It guarantees all PCR test results within 24-hours, with a guaranteed six-hour PCR service also available.
BioGrad already has clinics in Liverpool Science Park, Manchester Airport and Birmingham NEC, and partners with several hundred pharmacies throughout the UK to provide 24-hour PCR tests at its headquarters in Liverpool. The firm currently employs 60 staff.
Chief executive, Dr Natalie Kenny, said: "This is an incredibly exciting time for BioGrad, as we continue to invest heavily in our infrastructure and our people.
"Our growth far outstrips our original intentions for offering COVID testing in the first place, which was, and remains to be, about offering our expertise and facilities to help the country overcome the pandemic – to keep people safe, to allow people to travel and to keep schools and businesses open.
"It has never been about making a profit, and that's why, from day one, we offered our testing facilities to schools at cost price, and covered the nursing costs ourselves. When many of our key workers are in low to medium paid jobs, it would be immoral of us to do it any other way."
She added: "Our entry into London is a game-changer for the company, and we are already looking at other sites around the UK to further cement our growth. Our mission remains the same – that everyone in the UK should have access to gold standard healthcare and education."
BioGrad is a laboratory-based learning provider for scientists who want professional scientist career development.
The diagnostics arm was created during the first UK lockdown in 2020, when BioGrad realised it had the scientists, equipment and laboratory space available to help keep schools and businesses open with the provision of regular, fast and accurate COVID-19 testing. Since then, BioGrad has supplied more than 250,000 COVID tests nationally.
Its latest investment will create 120 new jobs in Liverpool, including a mix of clinical admin and scientist roles, plus a further 30 roles across BioGrad's other sites.
Profits from diagnostics are being invested back into the business to fund further development and growth.
BioGrad's bursary scheme, which supports students from disadvantaged backgrounds with their course fees, has already benefited from this.