People: CMAC; Panthera Biopartners; Fluid Commerce; Anwyl Homes; Cerberus Receivables Management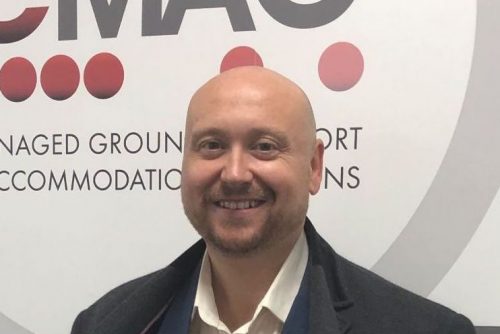 Managed transport and accommodation provider CMAC Group has appointed a new chief executive.
Peter Slater previously held the title of operations and commercial director at CMAC. In his new role he will oversee the day-to-day running of all business units and is responsible for leading the development and execution of the organisation's growth strategies.
He has been instrumental in building the business with founder/director and lifelong friend Steve Turner since he joined the company in 2009.
Accrington-based CMAC Group provides round-the-clock planned and emergency ground transport and accommodation solutions. The firm moves more than a million passengers a year, many of which require accommodation before reaching their final destination, on behalf of clients across a wide variety of sectors.
CMAC operates across three operational hubs in the North West and Midlands, and boasts the UK's largest network of more than 4,000 approved suppliers. Earlier this year they struck a partnership with crisis management firm F24.
Steve Turner, founder/director, said: "Pete has already demonstrated his wealth of knowledge and has been instrumental to the growth of CMAC since he joined the business 12 years ago. I have full confidence he will continue to drive the business forward and wish him all the best in his new role."
CMAC Group has a history of being involved with large-scale rescues and last month assisted 3,000 stranded British passengers as Storm Filomena wreaked havoc across Spain.
The company was recently honoured with a prestigious CIR Business Continuity Award after helping more than 40,000 passengers return home following the collapse of Thomas Cook in 2019.
CMAC also played an instrumental role when the Arctic blast dubbed 'Beast from the East' swept the UK in 2018 causing mass disruption and travel chaos, leaving thousands stranded and in need of assistance. During this time CMAC worked with a number of airlines, ground handlers, rail operators and roadside assistance companies to keep people moving and providing accommodation.
Mr Slater said: "I'm thrilled to take on the new responsibility as CEO at CMAC. Realigning the roles of myself and Steve will really help to drive the business forward and cement CMAC's position in the market as the leading ground transportation experts.
"The company has already encountered rapid growth both across the UK and into Europe since its incorporation in 2007 and I'm confident that, with the dedication and enthusiasm of our team, our best days are most definitely ahead of us."
::
Panthera Biopartners, an independent SMO (Site Management Organisation), has appointed Matt Cooper as general manager, oncology.
Matt has extensive experience in the recruitment and running of clinical trials in oncology. Until recently, Matt has been chief operating officer of DATA-CAN, the health data research hub for cancer.
With a PhD in molecular virology Matt has held a number of senior roles in the National Cancer Research Network where he had a particular focus on oncology trials. Matt also has broader clinical trial experience having held the position of executive director for business development and marketing at the NIHR Clinical Research Network, the research delivery arm of the NHS.
Stuart Young, CEO of Panthera, said: "Oncology is a key area of focus for Panthera and Matt will bring further valuable knowledge and insight to this area of our business. In addition, the broad experience he has across clinical research operations is going to be hugely valuable for Panthera as we continue to expand."
Panthera Oncology is working in collaboration with Rutherford Health. The collaboration, called Panthera@theRutherford, combines Panthera's expertise in managing and running clinical trials with Rutherford's UK network of advanced centres and team of leading oncologists.
Rutherford's independent network currently consists of four cancer treatment centres in Newport, Reading, Bedlington and Liverpool and will draw patients from all over the UK offering Pharma and CROs access to patients through more than 170 referring oncologists.
Panthera has a clinical trial site in Preston and North Manchester.
::
Ray Dean and Jamie King have joined Manchester ecommerce agency Fluid Commerce to lead and grow its performance marketing team.
Ray, who has 20 years' experience in B2B and B2C performance marketing, has been appointed as head of the performance marketing team and joins from PHD Media, Manchester, where he spent five years during a period of significant growth.
Jamie takes up the position of account director, a newly created role which will focus on expanding client services. Starting his digital marketing career at Google, Jamie has nine years' experience in account management and has held director level roles for the past five years.
The performance marketing team develops online advertising strategies and campaigns for brands such as Moda Furnishings and Lakeland Leather. This includes Google and Amazon advertising, with the team also delivering ecommerce growth strategies with social media advertising campaigns through its recently launched paid social service.
Adam Hindle, Fluid Commerce managing director, said: "Both Ray and Jamie are highly experienced and are looking to grow the performance marketing team in terms of the briefs we win from clients, headcount and revenue.
"They've learnt their trade and have the expertise to take the ecommerce growth of brands to the next level. Performance marketing has never been as competitive as it is now, so having their insight will be invaluable for clients. We are really excited to have Ray at the helm and Jamie will help to drive a targeted approach to client services."
Ray said: "The market has recently seen a significant shift of ecommerce clients moving away from a fragmented, multi-agency approach to demanding a more unified website development and digital performance experience. With its ecommerce growth-focus, Fluid Commerce is in an enviable position to offer its clients this joined-up approach, which means a faster route to market and improved campaign performance. I'm delighted to be joining its ranks."
Jamie said: "Fluid has achieved some fantastic results for clients, so I am looking forward to building on that and ensuring they have first class client services."
::
Anwyl Homes, based in Ewloe, near Chester, has promoted four members of its sales and marketing team to management roles, continuing its strong track record of promoting from within.
Thomas Bradley has progressed to senior sales manager, Alice Edwards and Phoebe Davies have both been appointed as marketing managers for the Cheshire and North Wales and the Lancashire regions, respectively, and Carmel Duffy is now sales office manager.
Thomas, from Knutsford, previously worked as a sales manager for a major housebuilder before joining Anwyl Homes' Cheshire and North Wales region in the same role two years ago.
He said: "It's great to be part of a growing company and see the progress made in just the two years since I joined. We've all played our part in coming through a very challenging year in a strong position, having implemented lots of new procedures to keep our staff and customers safe. I'm looking forward to supporting the team with further expansion."
Alice, from Hawarden, has previously worked as a digital marketing officer at Denbighshire County Council and as a freelance social media coordinator for MoneySuperMarket.com before joining Anwyl as a marketing coordinator three years ago.
She said: "Anwyl's strong brand and reputation was a big factor in my decision to join the company. The quality of our homes is exceptional and it's been fantastic to be part of a team that is growing our brand across Cheshire and North Wales, while competing with some big brand names. We want to continue to find innovative ways to reach our consumers through new digital products and platforms."
Phoebe, from Mold, is Alice's opposite number for the Lancashire region, although the pair work closely on Anwyl's marketing plans. Phoebe joined Anwyl almost three years ago as a marketing coordinator from another major housebuilder.
For more than a decade, Carmel Duffy, from Prestatyn, worked as a home advisor across many of Anwyl's developments in the Cheshire and North Wales region before taking on the role of sales coordinator five years ago. Her vast experience stands her in good stead for her new role as sales office manager.
She said: "I enjoy speaking to our customers and helping them to achieve their dream move to a new home. Every day is different and comes with a new challenge, which I love. It's very much a team effort."
Phil Dolan, managing director for Anwyl Homes Cheshire and North Wales, said: "We have a strong company ethos of promoting from within and rewarding colleagues for their hard work and commitment. This last year has been hugely challenging for everyone and our industry has had to adapt quickly to find new ways of working.
"The sales and marketing team has been very successful in helping to create a safe environment for our home advisors and customers on site. They have also designed effective new ways to reach our customers, such as our Access All Areas videos which give customers the digital tools to explore our newly launched developments."
::
Salford-based Cerberus Receivables Management (CRM) has announced three new appointments.
Lee Scott joins as head of recoveries. He brings with him 25 years' legal, litigation and collections experience and strengthens the firm's capabilities and expertise when collecting difficult, disputed or contractual debt.
The addition to the team of receivables specialist Sharon Lornie – with her 21 years' sectoral experience – further boosts CRM's collective expertise.
And, committed to nurturing new talent, Theresa Divers has also just joined the business as apprentice administration assistant.
Christine Greenhalgh, CRM director, said: "In just over a decade we've built a national client base from scratch and become a leading player in the UK market. These are, of course, achievements that we're very proud of.
"As we passed our first decade in business it was fitting to evaluate where we had come from, what we had achieved and our strategic plan for the future.
"These include doubling the size of our team in line with our increasing client base as we pick up more work from new and existing clients. We're all very much looking forward to the next stage of our journey and implementing our strategic plan for the future."