People: Women in Property; NSS; IPA; Teledata; Colliers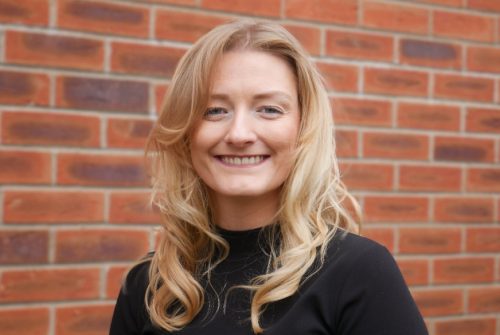 X

Register for free to receive latest news stories direct to your inbox
Register
Women in Property has announced its incoming North West Chair for 2021/22.
Eleanor Ogilvie, senior land & partnerships manager of MCI Developments takes the role as regional head of the property and construction industry influencer and networking organisation from March 1, for one year.
Eleanor, who has been a member of Women in Property for five years, is based in Wigan where she specialises in acquiring land opportunities for affordable housing developments with registered providers across the North West.
The organisation sees the year ahead as presenting a great opportunity for individuals and businesses to build on the understanding, compassion and support evidenced in the industry over the past 12 tumultuous months.
Eleanor said: "As I take up the role of North West Chair of Women in Property for 2021 it seems likely that, with the vaccine roll-out, our industry and our organisation will start to emerge from the lockdown we were in for most of 2020.
"Property and construction will be at the forefront of the economic recovery and there will be tremendous opportunities for our members to contribute to that revival. I look forward to Women in Property returning to in-person meetings and events and continuing to promote the importance of inclusion and diversity in our sector, with more women taking active roles and participating as we rebuild, post-pandemic.
"My five years as a member of Women in Property has allowed me to grow my network, and the organisation has increased its influence both locally and nationally. I look forward to working with my committee in growing our membership as more women join the industry, looking to build their contacts with friendly support from fellow North West professionals."
Alex Wood, regional managing director at MCI Developments, said: "It's great to see Eleanor take on the position as North West chair. As a company, we're keen to support more women into the industry and Eleanor's new role is a testament to the crucial work she plays at MCI Developments.
"I wish Eleanor the best of luck for the coming year and I'm positive she will instigate change in the industry and will be an inspiration for other women looking for a career in construction."
::
BGF-backed specialist services provider NSS has named Malcolm Fyall as group operations director – a newly created role – with immediate effect and Mark Seager will replace Malcolm as operations director of the cleaning division.
In the past 12 months the business has adapted its services to support the evolving needs of its customers and their own employees and customers. The Altrincham-based company, specialists in working at height, offers building maintenance, window and technical cleaning, equipment testing, and platform hire across the UK.
The company also launched its SafeTOUCH cleaning/sanitisation service to help businesses safeguard colleagues, customers and visitors.
NSS chief executive, Niel Bethell, said: "Malcolm and Mark epitomise NSS' brand values and both are a real driving force behind our success story. The creation of this new role – and Mark's natural progression – will enable myself and the board to successfully guide NSS through our next phase of growth."
In Malcolm's new role he will oversee the operations of all four divisions as well as the QHSE and HR support functions with close support from Niel Bethell.
Malcolm Fyall said: "I'm looking forward to this new opportunity and there is serious scope for rapid growth. We'll focus on continuous improvement and achieving results through individual and collective high performance.
"In my new role, we'll build upon the great work undertaken so far and help shape an NSS culture that further unites our divisions and support functions with a clear strategy to take us forward to achieve the business's growth ambitions."
::
McCann Manchester managing director, Richard Aldiss, has been appointed as the new IPA (Institute of Practitioners in Advertising) city head for Manchester and the North West.
In his role, Richard will serve as a figurehead for the industry in the North West, championing the outstanding talent in the advertising community and providing a voice for IPA members in the area.
He will also work closely with IPA chair for England & Wales, Michelle Wright, on wider industry issues, IPA initiatives and helping to position agencies to successfully rebound from the COVID-19 pandemic.
Patrick Mills, director of membership & professional development, IPA, said: "I'm thrilled that Richard will be joining us as the new city head for Manchester and the North West. Navigating the economic uncertainty and the impact on both business and individuals will be one of the most important goals for our industry this year, and Richard will play a vital role in helping us to serve our members in 2021 and beyond."
Richard Aldiss said: "Having spent 30 years in the industry, now feels the right time to be able to support and give something back to the agency community in Manchester and its surrounding region.
"In the wake of 2020 and the turbulence and uncertainty it presented, agencies both large and small will be looking for guidance and support over the coming 12 months and the IPA can play a key role here.
"As Simon Jones hands over the baton I'm looking forward to building on the excellent work he has done, particularly in creating more opportunities for diverse talent to enter our industry."
Richard succeeds Wavemaker Manchester's Simon Jones who has served in the role since 2018.
::
Manchester cloud hosting and data centre operator, Teledata, has strengthened its technical team with the appointment of Rob Wickens as infrastructure engineer.
The new hire comes after the company announced growth figures of 20% during 2020, with a 58% increase in its cloud customer base.
Rob joins Teledata following a 10-year stint at Stagecoach where he worked across technical support, networking, and telecoms teams, providing second and third line support to customers. At Teledata, Rob's focus will be on the firm's cloud service environments.
Teledata launched a new private cloud platform and a private virtual desktop cloud solution in early 2020 to complement its active-active cloud hosting platform.
Matt Edgley, director for Teledata, said: "As we continue to grow our cloud product set, it is necessary to expand our cloud team to ensure that we can continue, not only to provide our customers with the level of support and service that they expect – and beyond, but also that we have the resources to continue to innovate and develop our cloud infrastructures and products. We welcome Rob to the team, and are looking forward to seeing his career develop at Teledata.
Rob said: "Working with the latest emerging technologies has always been a passion of mine, and my role in Teledata's cloud team will put me at the forefront of that.
"2020 was an exciting year for the team here, with new product launches, investment into expansion, resilience and energy efficiency projects making this a truly exciting time to be joining the business, and I can't wait to get stuck to the upcoming cloud projects we have planned."
Founded in 2005, Teledata provides colocation, cloud hosting, workplace recovery and data centre services to businesses across the UK from an ISO27001-compliant facility in Manchester.
::
Associate director, Jonathan Stirzaker-Philips from Colliers' national project & building consultancy team has been promoted to lead the project management team for the North.
Jonathan, who joined Colliers in 2017, will lead the firm's established team of project management experts across the North of England to provide a dedicated service to clients on a range of complex and diverse projects.
The experienced team works across a number of sectors to provide end-to-end support for the development, construction and renovation of individual properties and large scale development projects.
Acting on behalf of developers, landlords and tenants, the team's track record and experience ranges from office refurbishments and fit outs through to the delivery of complex multimillion-pound new build projects, such as Richmond Villages' luxury care village in Aston-on Trent, which incorporates 37 luxury apartments across multiple blocks, restaurant and leisure facilities.
The Northern project management team is made up of both project managers and Chartered Quantity Surveyors including Jonathan Stirzaker-Philips MRICS, Stephen Chadwick MRICS, Emma Quinn MRICS, Hazel Halladay, and Lyndon Foster.
Jonathan said: "Our experienced team has a strong track record of providing end-to-end technical, contractual and cost advice to clients across a range of projects and sectors. I look forward to taking on this new responsibility to lead a talented team of project managers and quantity surveyors and continuing to deliver complex and exciting schemes for our clients."
Nick Twigg, head of project and building consultancy for the UK regions, said: "Our dedicated project management team is passionate about creating outstanding environments and solutions that exceed the expectations of the end user, whilst achieving the right balance between cost, quality and design integrity for the client. I have no doubt that, under Jonathan's leadership, the team will continue to build on this expertise and further enhance our client base across the North."
The project management team is part of Colliers' national project & building consultancy team, which comprises 80 professionals working from nine offices across the UK.