Charity founder announces campaign to become independent City Mayor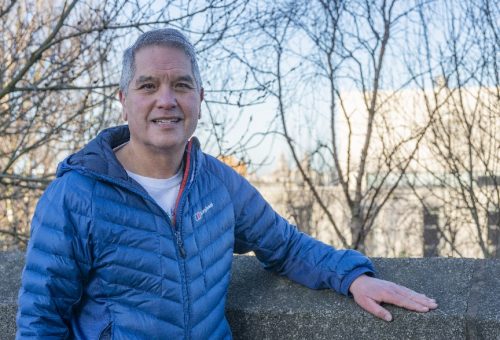 X

Register for free to receive latest news stories direct to your inbox
Register
The founder of one of Liverpool's most successful and respected charities has thrown his hat into the ring to become an independent City Mayor for Liverpool.
The ballot takes place this May and Stephen Yip, founder of children's charity KIND (Kids in Need and Distress) and a Freeman of the City, has announced his candidature against a backdrop of mounting political turmoil and criminal investigations.
Incumbent mayor, Joe Anderson, has held the role since it was created in 2012 but stood aside last December following his arrest on suspicion of bribery and witness intimidation. He was on police bail, which Merseyside Police are seeking to extend to August.
Mr Anderson was administratively suspended by Labour following his arrest and he has since stepped aside, acknowledging he will not be standing for this May's mayoral elections. He said he will focus on clearing his name.
Earlier this week the Labour Party reopened applications for mayoral candidates after the three original candidates were re-interviewed and then barred from standing again.
Explaining his candidacy Stephen Yip said recent events and allegations concerning the crisis-hit council were seriously damaging the city's reputation at a time when, he said, its people are facing unprecedented hardship and challenges.
He said: "Recent events have brought embarrassment and disgrace to our city. We desperately need real leadership – the kind that reaches out and brings people together.
"Times are tough. Austerity and COVID-19 have both taken a heavy toll on our city. More struggles lie ahead.
"Liverpool needs unity, now more than ever.
"But you can't have unity without trust. And trust in our city leaders has been shattered."
Stephen Yip is promising, if elected, to work with people outside politics, from all Liverpool's communities and political parties, to rebuild confidence and pride in the city.
He said: "I have been struck over the last few weeks by the number of people calling for an independent mayor, and I believe an independent would be in a much stronger position to bring people and parties together to help the city recover from this desperately serious situation. Everyone who loves Liverpool is depressed and saddened by the way our politicians have let us down.
"We know we can do better, but it will need radical change, fresh ideas and people from outside the existing city council to fix what's clearly broken."
His decision to stand has already been welcomed by organisations and individuals across the city.
Sue Weir, chief executive of Liverpool-based national social business Medicash, said: "Stephen has built a charity that has transformed lives and created opportunities for some of our most disadvantaged young people.
"I know that what he has achieved in his professional life he can now do for the wider city.
"Stephen is the right person at the right time for Liverpool, someone with fresh ideas and an untainted approach."
Mr Yip is the son of a Chinese seaman. His brother, David, is an actor, best known for his role in 'The Chinese Detective'.