Fibre broadband provider expands with acquisition and new funding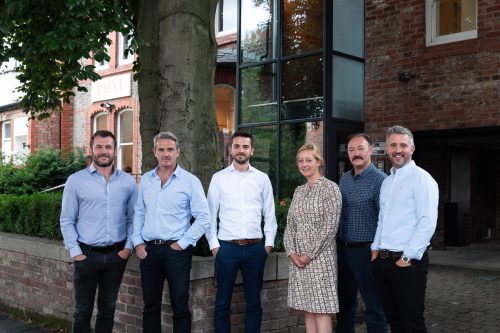 Manchester fibre broadband provider, 4th Utility, has completed the acquisition of a specialist fibre-optic network business in London for an undisclosed sum, and finalised a deal for further funding.
The firm has acquired Vision Fibre Media (VFM), the company's first acquisition in line with its ambitious growth plans.
VFM's footprint covers central London including iconic buildings such as the Barbican, and the deal will allow 4th Utility to grow its market share through increased connections and fibre broadband take-up in the capital.
Alongside the acquisition the company has also finalised an additional funding agreement with DIF Capital Partners to facilitate further strategic expansion. The new funding comes following an initial investment of £25m in August 2020.
Established in 2017, 4th Utility works with residential and commercial landlords, property developers and housebuilders to install and upgrade properties with full fibre connectivity.
Chief executive, Tony Hughes, said: "As a company we are delighted to complete this acquisition which enables us to further accelerate our growth plans.
"The COVID-19 pandemic has emphasised the need for full fibre solutions to support digital inclusion and drive economic growth.
"The additional funding from DIF Capital Partners supports our drive for organic and in-organic acceleration of our full fibre plan."
Ian Ratcliffe, managing director of VFM, said: "The most important element in choosing an acquisition partner for us was a company with a clear vision and roadmap for the nationwide roll-out of fibre broadband.
"It was clear to us straight away that 4th Utility ticked the box, alongside having an experienced management team with the knowledge and expertise to make it happen."
4th Utility was advised by a legal team from Shoosmiths and UHY Hacker Young, with Grant Thornton acting on behalf of Vision Fibre Media.