North West Business Briefs: Yumi; TiksPac; Connectus; Lancashire Resilience Forum; Beetbox

Chewable supplement brand, Yumi, is launching its products in WHSmith after securing a distribution deal with the British retailer.
Four products from Manchester-based Yumi's range of gummies will be available to buy from WHSmith flagship stores in Gatwick and Heathrow airports.
The Yumi Bedtime 5-HTP sleeping aid, Lean & Detox apple cider vinegar, Vitamin D Sunshine and Recover & De-stress CBD gummies will be available in the health and beauty section of the stores.
WHSmith is the latest retailer to stock Yumi products, joining Holland & Barret, TK Maxx, Urban Outfitters, GNC and OTG as the brand continues its expansion in the UK and across the world.
Sebastien Vanderlinden, Yumi chief executive, said: "We've seen demand for chewable vitamins increase hugely over the past couple of years as consumers look for easy ways to improve their health and wellbeing.
"We're really excited to be launching four of our best selling products with such a well-known retailer and we're looking forward to a long and successful partnership with WHSmith."
::
TiksPac, a Manchester business focused on working with local authorities, businesses and people to create cleaner public spaces, has secured a six-figure Coronavirus Business Interruption Loan Scheme (CBILS) loan from specialist social impact lender GC Business Finance (GCBF).
The loan has supported the business in creating six jobs and pushing forward with establishing two distinct brands intended on creating clean communities: Eco Green Communities and Eco Green Living.
Founded in Sweden in the 90s, TiksPac opened a UK office in 2015 under the management of James Cook, focused on selling advertising spaces on dog fouling clean-up stations. After four years in the business, James carved out the UK operations in a transaction in December 2019.
After identifying a gap in the UK market for 100% compostable dog bags through the company BioBag, the team sought to establish its own brands beyond TiksPac which would champion sustainable solutions for councils, business and individuals. However, with access to these customers limited by the pandemic, additional funding was required to proceed.
James Cook said: "2020 really showed us just how important our public spaces are, and we are passionate about preserving these areas. The launch of Eco Green Communities and Eco Green Living will be a game-changer, helping businesses to have a positive impact on their communities and enabling individuals to make eco-friendly lifestyle choices."
::
Broadband supplier Connectus has signed up its first customers based on the Wirral Waters regeneration scheme, by Peel L&P, on the banks of the River Mersey.
The firm, which has a Salford base, is serving tenants on the site's Woodside Business Park, as well as the Hythe office space within the estate.
Connectus chief executive, Roy Shelton, said: "We are poised to meet the IT needs of every forward-thinking business looking to locate their companies within the development."
Richard Mawdsley, director of development for Peel L&P's Wirral Waters, said: "At Wirral Waters we are trying to ensure that every aspect of this regeneration project is of the highest quality, and that the experience of residents and businesses that choose to locate here is world class.
"Digital connectivity is clearly critical to delivering great homes and workplaces, and we are pleased to be partnering with Connectus to deliver Gigabit broadband across Wirral Waters."
::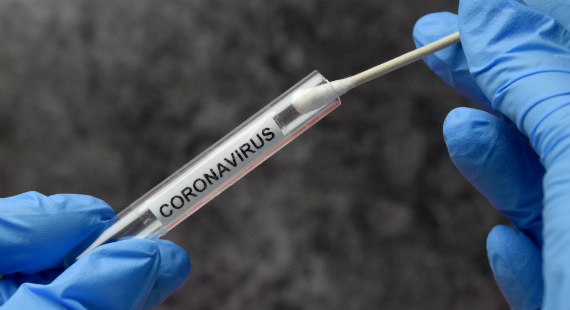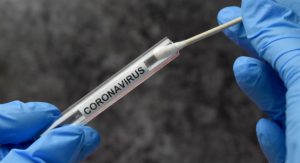 People who cannot work from home and still need to travel to their place of work are now able to get regular rapid COVID-19 tests at testing sites across Lancashire.
The aim of the regular testing is to help keep essential workers safe by identifying those who are carrying the virus but are not showing symptoms, and could be unknowingly spreading the virus to their colleagues or to the wider community. The testing sites are in place in all 14 districts of Lancashire.
Angie Ridgwell, chair of the Lancashire Resilience Forum, said: "It is estimated that around one-in-three people may not show symptoms but are still infectious and could unknowingly pass on COVID-19 to colleagues or loved ones. It is vital that we identify these people and break the chains of transmission. This will ensure that the people of Lancashire who cannot work from home are protected at work and that businesses can continue to operate safely."
Businesses across the county can also register for Lancashire's workplace testing programme, so they can set up on-site testing facilities where staff can be trained to carry out testing on a regular basis.
Employers and businesses can find out more about workplace testing and register their interest online: www.lancashire.gov.uk/coronavirus_/testing
::
Beetbox, a new recipe kit delivery service, has been launched to provide vegan meals at home.
Michael Jabelli, who runs the Vertigo plant-based restaurant group in Manchester city centre, has set up the new business which will offer a wide range of new and exciting recipes for singles, couples and families.
It was inspired to help Vertigo patrons cook healthy, vegan meals at home while the restaurants are shut during lockdowns.
Michael Jebelli said: "We really believe that vegan meals should be easy for everyone to enjoy, not just those who are looking to reduce their meat and dairy intake, but also families who just need a little bit of help in the kitchen. We're extremely proud to be launching our Beetbox concept and we can't wait to teach customers how to cook up amazing vegan meals themselves from scratch."
In addition to providing the exact ingredients to reduce food wastage, Beetbox says it is the first recipe kit delivery service to offer fully recyclable, compostable packaging.