Glossop Cartons planning for future growth following MBO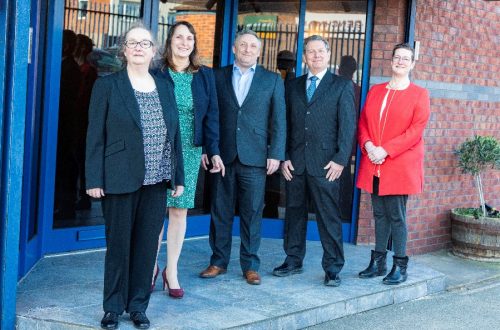 Stockport firm Glossop Cartons has completed a management buyout by former sales director Wayne Fitzpatrick, for an undisclosed sum.
The business specialises in carton board packaging manufacturing.
As managing director, Fitzpatrick will head up the new management team which comprises David Bartlett as head of operations, Simon Boden as head of supply chain and business improvement, Clare Beswick as head of HR and Matthew Clarke as head of sales.
Last year, Reddish-based Glossop Cartons achieved growth of £11.5m and the new management team has developed a sustainable growth strategy for the business going forward.
Mr Fitzpatrick, who joined Glossop Cartons in 2018, said: "We have nearly four generations of success on which to build and I'm genuinely looking forward to the prospect of leading the business forward in its next phase of development.
"Innovation, quality and service are the cornerstones of Glossop Cartons and it will be an exciting and rewarding journey for ourselves, our staff and customers as we build on this strong market position."
Former joint managing directors Jacky Sidebottom-Every and Brian Sidebottom will continue as consultants to the business.
Sidebottom-Every said: "This buyout is the next chapter for Glossop Cartons and it is an incredible opportunity for a stellar management team to further develop the business and take it to the next level.
"We'd like to thank Wayne for buying the company – we are delighted that it will remain independent and managed with the same values that have stood it in great stead for the last 39 years."
Established in 1982, Glossop Cartons says it is one of the UK's leading innovators of packaging solutions, including cartons, sleeves, wallets, blister pack cards, skin pack cards, counter-top and shelf displays, header and hanging cards.
The firm's customers span a diverse range of sectors, such as FMCG, pharmaceutical, personal care, automotive and household. The business currently employs 100 people.
The buyout was managed by Andrew Baggot, from Clarke Nicklin.