Runcorn employment agency clinches US deal worth £21m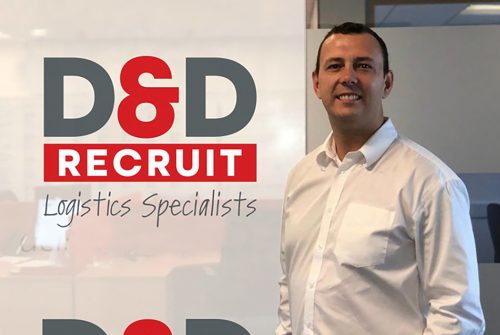 A Runcorn employment agency has clinched a contract with a US-based automotive client worth £21m over three years.
D&D Recruit will support Thai Summit America Corporation, a leader in the sheet metal stamping industry, as it expands its facility in Howell, Michigan, with a major investment in personnel.
Delivered in two phases, this is D&D Recruit's biggest deal to date and will be fulfilled by its Michigan office, which was established in 2018.
Ian Bond, D&D Recruit's VP of Sales, North America, said: "We are delighted to be working with Thai Summit and will begin imminently, with 10 new starters next week, then a roll out of 10 more per week for the first eight weeks.
"Following that, we will move onto a major push to recruit another 120, so this is a major deal for us with a big name and one that we are all looking forward to working on."
The news comes less than a year after Neil O'Brien acquired the D&D Recruit brand to build a national 'wheels-to-door' logistics recruitment business.
At the end of 2020, its former owner and now head of international sales, Dean Bond, won two major contract wins with global distribution partners sourcing staff for approximately 150 driving roles.
Neil O'Brien said: "This is not only our biggest deal to date, but one that shows the scale and scope of our capabilities.
"We typically provide temporary staffing in the logistics sector from our Runcorn headquarters and from our offices in Yorkshire, the South West, South East and the West Midlands.
"However, this deal over in Michigan shows just how small the world has become, with Dean leading the team from the UK and, of course, the deal has been entirely set up and concluded online."
He added: "Technology allows us to do so much more in terms of communication, our reach and our capacity to serve our clients. Hats off to Dean for a fantastic start to the year."
The recent contracts continue to drive growth at D&D itself, with up to 30 new team members expected to join the firm in early 2021.
These roles include a new marketing team to look after the expanding need for social recruiting and also content creators to help build the brand further.
D&D's head of global sales, Dean Bond, said: "We're in a strong phase of growth and our recent wins, both here in the UK and over in the US, are testimony to this.
"We have a very clear market offering, focusing on our expertise in the logistics and automotive sectors and that focus, coupled with modern technology and good old customer service, has served us well and will continue to do so as we grow both here in the UK and across the water in the US."