Plans for £35m Fylde Coast tourism development a step closer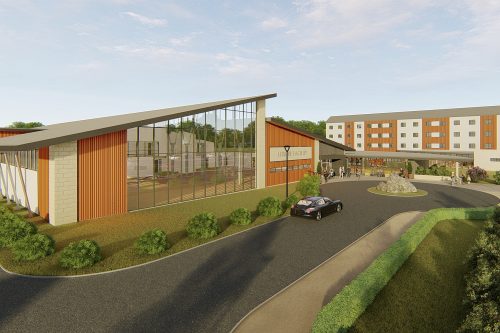 Development of a new £35m Pure Leisure holiday village on the Fylde Coast has taken another step forward.
Fylde Borough Council's planning committee has agreed to the principle of development which will allow for plans to be progressed by Pure Leisure and their planning consultants De Pol Associates, in conjunction with planning officers.
An established operator with 16 holiday parks across the country, Pure Leisure wants to build its flagship northern golf resort at the 67-hectare site at Larbreck near Poulton-le-Fylde.
Larbreck Golf and Leisure Village is set to become a major tourist destination, creating 85 full-time equivalent jobs and the potential to add more than £2.5m annually to the local economy.
Designed by a senior member of the European Institute of Golf Course Architects, the nine-hole golf course will have various tee points, providing an 18-hole experience and increasing levels of difficulty.
There will also be a club house, shop and training facilities open to holiday visitors and members of the public, which will also be used by students from the nearby Myerscough College undertaking golf course management qualifications.
The holiday village will provide visitor accommodation across 495 holiday lodges and a 102-bedroom hotel, with a two-storey leisure complex housing a 25m-pool, spa, restaurant, bar, shop, and gym.
The village will be accessed from Windy Harbour Road which will be upgraded to include a pedestrian footpath.
Currently arable land to the south of the River Wyre, the site is just off the A585 where the £150m Windy Harbour to Skippool improvement programme is under way to create a new bypass. It has extant planning permission for an 18-hole golf course, 40 lodges and a 120-bed hotel, partially implemented by a previous landowner.
In its submission, De Pol successfully demonstrated the economic benefits of the development in enhancing the rural tourism offer at a time when staycations are likely to be on the rise, and that the scheme presents a considered approach to the development of the site which, as a 'large scale development of a tourist attraction', is, therefore, acceptable within this countryside location under Policy GD4 of the Fylde Local Plan.
In their report, officers said the plans "represent a sustainable and positive development which ought to be granted planning permission" and recommended the committee approve the principle of development, but delegate final approval to officers subject to further impact assessments and discussion over various elements of the plan and conditions.
Alexis De Pol, managing director of De Pol Associates, said: "The decision is a really exciting step forward for the creation of a major tourist destination which will bring both economic benefits and additional recreational amenities to this area.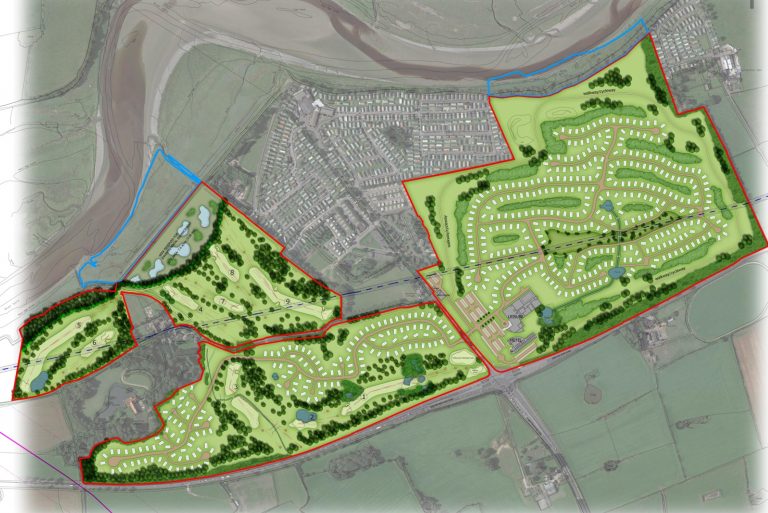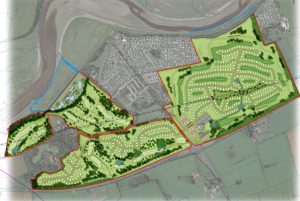 "The size, nature and complexity of the proposal has required significant liaison with statutory consultees, experts and council officers, and we appreciate the council's preference to delegate approval now that the principle of development has been agreed."
Alexis added: "We have worked very closely with a variety of specialists to ensure the development will be sustainable and, crucially, ecologically friendly.
"Extensive surveys and assessments have been done to understand the biodiversity which exists in this area and mitigation put in place to protect key natural habitats.
"The end result is an improved proposition which will meet the necessary regulatory principles and provide our client with an exceptional flagship development attracting thousands of visitors every year and providing a considerable boost to the local economy."
Established in 2004 by leisure entrepreneur John Morphet, Pure Leisure said it is well known for its commitment to conservation and environmental responsibility with no less than 14 of its parks holding David Bellamy awards, including the Fell End Leisure Village in South Lakes which has its own 10-hectare nature reserve.
Mr Morphet said: "We are excited to be progressing plans for the Larbreck Golf and Leisure Village and look forward to creating a luxury holiday experience in this exceptional location.
"We are pleased that the detailed work undertaken so far has provided the reassurance needed for the proposal to be accepted and the principle agreed, and grateful to Fylde Borough Council and all consultees for their time and consideration on the matter so far."
He said: "Together with our consultants at De Pol, we are committed to working through the outstanding elements with officers to ensure this really is a development of the very highest quality which will be enjoyed by visitors and the local community alike, and provide for the protection and preservation of important biodiversity provision in and around the site."
Preston's MCK Associates provided architectural and design support.