More than 200 North West jobs at risk as fintech firm falls into administration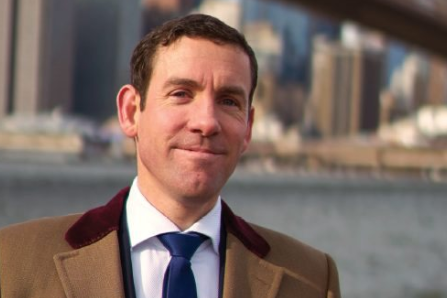 Fintech firm Greensill, which employs more than 200 staff at offices on Daresbury Park, Warrington, has collapsed into administration.
This also puts around 5,000 jobs at risk in the steel industry.
The London-based firm is a key provider of finance to Liberty Steel, which has 11 UK sites including Rotherham and Stocksbridge in South Yorkshire, Newport in South Wales, and Hartlepool in the North East.
Liberty is part of the GFG Alliance controlled by the so-called 'Saviour of Steel', Sanjeev Gupta.
Last week, Greensill Capital was stripped of a government guarantee on loans to Gupta's empire, after deciding it had breached the terms of pandemic lending programmes.
Greensill, whose advisers include former Prime Minister David Cameron, has appointed Chris Laverty, Trevor O'Sullivan and Will Stagg from Grant Thornton as joint administrators of Greensill Capital and Greensill Captal Management.
A spokesperson for Grant Thornton said: "The joint administrators are in continued discussion with an interested party in relation to the purchase of certain Greensill Capital assets. As these discussions remain ongoing, it would be inappropriate to comment further at this time."
Greensill was founded by Lex Greensill, 44, who studied at Alliance Manchester Business School, part of the University of Manchester.
In December 2019, Greensill donated £2.5m to the university to boost the region's capacity and capability in Financial Technology.
Prof Fiona Devine, head of AMBS, said at the time: "It is an honour to receive support from Lex Greensill as an MBA alumnus of Alliance Manchester Business School, the donation marks a significant milestone in the development of FinTech in the North West."
At the same time, Greensill announced it was taking on 227 people at its offices in Daresbury, near Warrington.
Around half of the roles were highly skilled tech jobs including, data analytics, data science, software engineering and architecture. The remainder were operations and central support roles.
Mr Greensill was awarded the CBE in 2017, presented by Prince Charles, for services to the economy.
At a court hearing yesterday (March 8), to pave the way for Greensill Capital's administration, Sky News reported that lawyers for the stricken company revealed it had an estimated $5bn worth of exposure to Mr Gupta's GFG Alliance which, they said, are "currently experiencing financial difficulties".
Weekend reports claimed Mr Gupta's empire had stopped paying Greensill up to £100m per day since last Monday.
Greensill was valued at £3.5bn. Last month it was believed to be seeking a valuation of $7bn at its next fundraising exercise.
Sky News claims Greensill's shareholders, which include the Saudi-backed Japanese tech investor Softbank, are likely to be wiped out by the collapse.
Concerns were raised last year over Greensill Capital's close relationship with Mr Gupta. Several major accountants, including KPMG, Deloitte and BDO, had reportedly declined invitations to audi Greensill Capital.
Last week insurance company Tokjio Marine withdrew its cover for the company, which was followed by investment bank Credit Suisse suspending more than $10bn-worth of funds connected to Greensill.
Shortly after, BaFin, Germany's banking watchdog, froze activity at a Bremen-based bank owned by Greensill, opened an audit of its books and filed a criminal complaint against the bank.