Private investment office strikes overseas deal with Canadian underwriter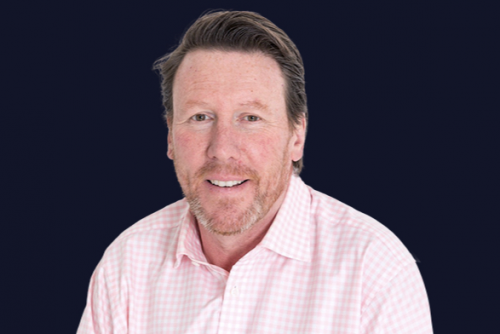 North West multi-family investment office, Arete, has announced a £1.14m (CD$2m) investment in Shore Underwriting.
The Toronto-based managing general agent (MGA) specialises in insurance underwriting for the emerging technology and professional services sectors in Canada.
The deal, which was led by Arete's head of insurance services, Richard Bryant, and partners Mike Fletcher and Matt Cheetham, comes weeks after Arete's recent investment into Manchester's decision intelligence and AI pioneers, Peak.
The new deal will see Arete support Shore Underwriting in developing state-of-the-art distribution and service models for the industry in the North American market.
Richard Bryant said: "This is a strategic investment for Arete which sees us expanding our current portfolio within North America, whilst supporting Shore Underwriting to bring state-of-the-art automation to a market sector that traditionally operates with outdated legacy operating systems.
"The transaction combined Arete's vision of how the insurance sector will evolve, and Shore Underwriting's knowledge of the territory and sector.
"Our investment will support the MGA to realise its ambitions to become the 'go to' specialist professional liability market place within Canada with the ability to offer bespoke solutions and additional coverages, such as Directors and Officers (D&O), Cyber and General Liability (GL).
Mike Shore, president, Shore Underwriting, said: "The investment of capital by Arete will see Shore Underwriting able to deliver a professional liability marketplace which operates using the very latest technology.
"We felt that the partnership was right for us given the years of knowledge and experience that exists within Arete's executive team and its commitment to not only providing capital, but also the network and support that makes organisations like ours a success.
"The global insurance market is constantly evolving and responding to global events. With this new investment, we can ensure we're well placed to identify market opportunities and act upon them by developing a strong core of expertise and technology to augment our specialist offering."
Arete's senior partners have a long-established track record of investing in the insurance space in the UK and US, having been founders and backers of PIB, EC3 Brokers and 1st Watch Global.
Arete was launched last December to provide transformational private capital to a range of some of the region's most ambitious entrepreneurs and companies. It has offices on Castle Street, in Liverpool, and The Union Building, Albert Square, Manchester.
Its founding partners are Mike Fletcher, Simon Lord, Ben Hatton, Matt Cheetham and David Moore.