Chamber leaders lobby government over Bramley-Moore Dock stadium plans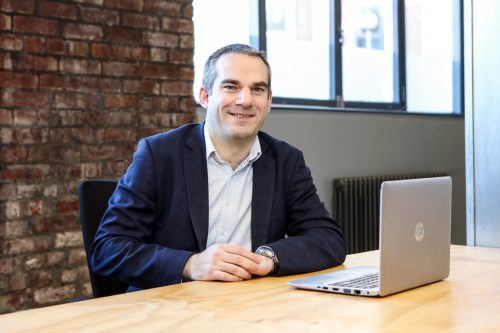 Liverpool Chamber of Commerce leaders have appealed to the Government not to stall Everton FC's plans for its £505m waterfront stadium.
Plans for the 52,888-seater Bramley-Moore Dock development were approved unanimously by a special meeting of Liverpool City Council planning committee on February 23.
Due to the scale of the scheme, which could create 15,000 jobs and attract 1.4 million visitors to the region each year, it was passed, as a matter of course, to the Government for consideration.
This process normally takes 21 days before a decision is announced.
However, Robert Jenrick, Secretary of State for Housing, Communities and Local Government, this week informed Liverpool City Council that he requires an extension while his department considers the overall plan.
Despite widespread support, the proposal has attracted objections from the likes of Heritage England, the Victorian Society, and UNESCO, due to its location on a Grade II-listed dock, situated at the north end of Peel's £5.5bn Liverpool Waters scheme.
Your weekly update from our Chief Executive @LpoolChamberPC 👇

After the recent decision by the government to delay approval, we have written to Robert Jenrick MP to urge the government to approve Everton's planning application to build a new stadium at Bramley-Moore Dock. pic.twitter.com/QoXcKRQp52

— Liverpool Chamber (@LpoolChamber) March 17, 2021
Following Mr Jenrick's announcement, Liverpool Chamber of Commerce has now written to the Secretary of State, imploring him not to call in the project, which would add months to the club's timetable to get spades in the ground at the riverside site.
Chamber chief executive, Paul Cherpeau, said: "We've written to Robert Jenrick encouraging him and the UK Government not to call in the project as it is currently positioned.
"Our local authorities have already provided planning permission for the scheme, and I think we all recognise the immense contribution it could make to our city, both in terms of contributing to Liverpool Waters, creating new jobs, new opportunities in our supply chains, and also creating an amazing infrastructure for such a historic football team as Everton."
He added: "It's really important that we get behind the stadium development and we encourage the UK Government to respect the local decision to grant planning permission and to proceed with what is an amazing opportunity for the North, and indeed, for the whole of our city."